If you're struggling to put into words your feelings of gratitude for the teacher in your life – be they your teacher, your child's teacher, or a fellow colleague, these quotes on teacher appreciation are just the thing to let them know how much they're valued.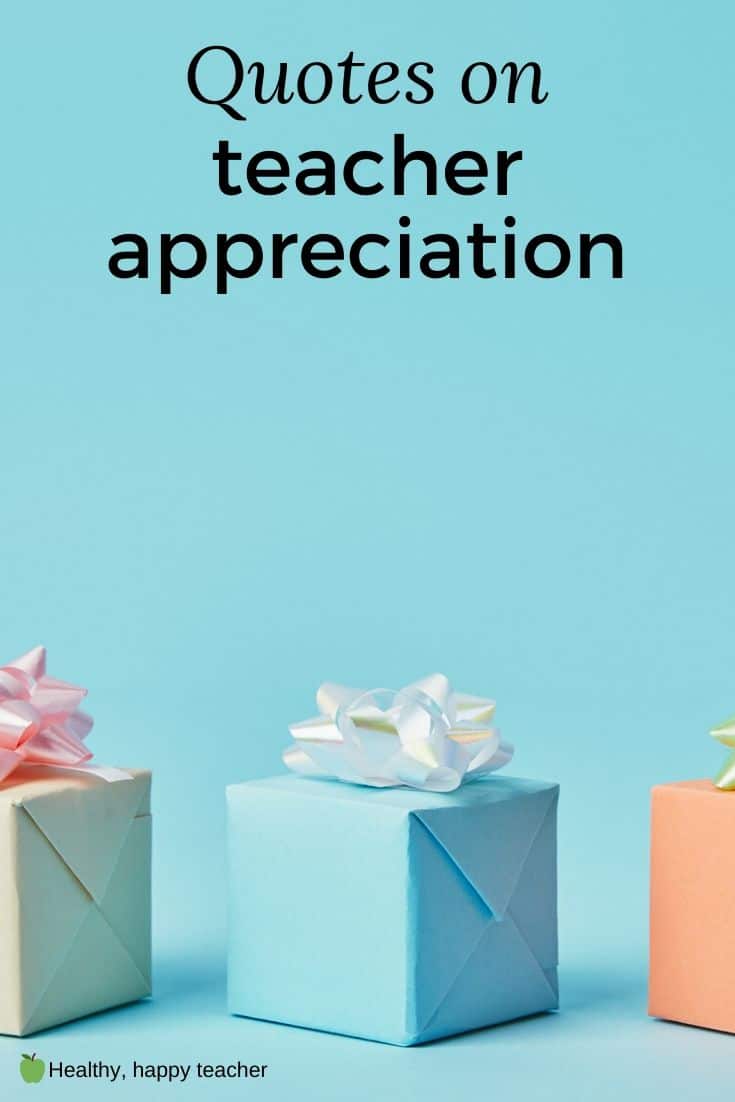 Sometimes it's difficult to put into words the feelings that we have.
Teachers are givers by nature. They give their time, their caring and their commitment to the students they interact with every day.
A good teacher is literally be life changing: a positive student / teacher relationship has the power to mitigate against negative experiences children may be subjected to as they grow up (source).
I know several of my own teachers gave me the love, consistency and care I missed out on from my own mother and inspired me to become a teacher myself (I'm talking about you, Mr Duffy, Mr Flavell and Mrs Codd!).
I wrote in my teenage diary that when I became a teacher my one goal would be to do for a student what had been done for me – and I truly hope I succeeded in this.
If you're wanting to thank a teacher in your life for their contribution to your life, or that of your child, these teacher appreciation quotes will help express your feelings.
You might also like: Teacher Quotes for Every Occasion
Quotes on teacher appreciation
A teacher affects eternity; he can never tell where his influence stops. – Henry Adams
I am indebted to my father for living, but to my teacher for living well. – Alexander of Macedon
I've learned that people will forget what you said, people will forget what you did, but people will never forget how you made them feel. – Maya Angelou
Your heart is slightly bigger than the average human heart, but that's because you're a teacher. — Aaron Bacall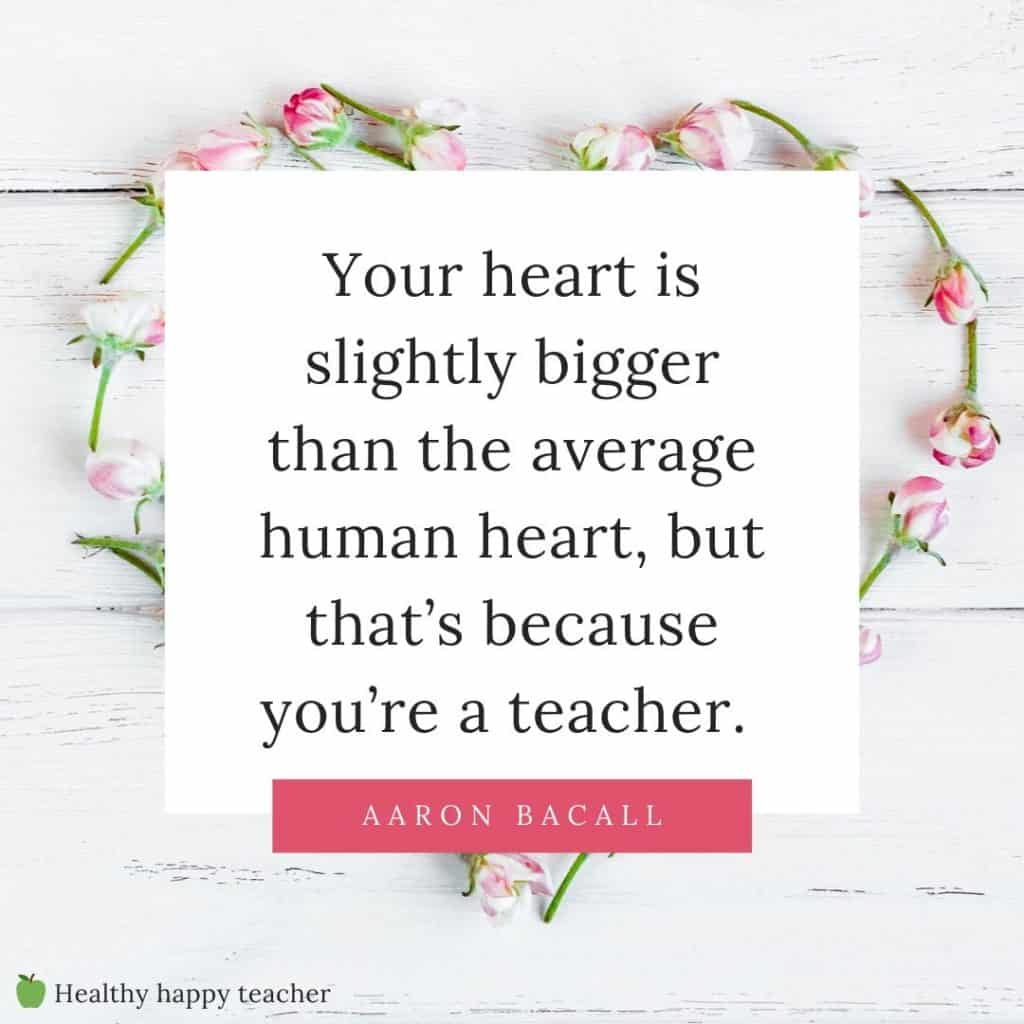 It's easy to make a buck. It's a lot tougher to make a difference. – Tom Brokaw
A hundred years from now it will not matter what my bank account was, the sort of house I lived in, or the kind of car I drove… but the world may be different because I was important in the life of a child. – Kathy Davis
Wherever you find something extraordinary, you'll find the fingerprints of a great teacher. –Arne Duncan
Better than a thousand days of diligent study is one day with a great teacher. – Japanese proverb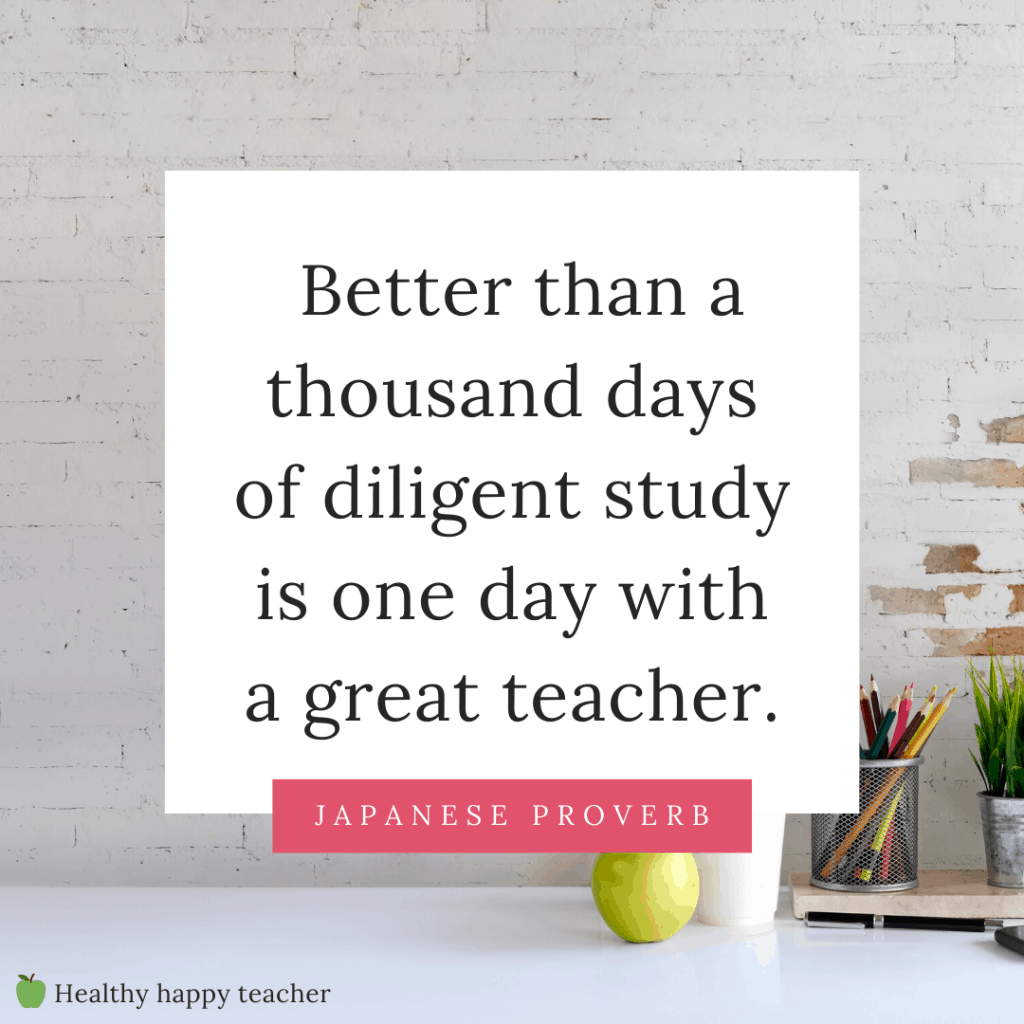 Everyone who remembers his own education remembers teachers, not methods and techniques. The teacher is the heart of the educational system. – Sidney Hook
One looks back with appreciation to the brilliant teachers, but with gratitude to those who touched our human feelings. The curriculum is so much necessary raw material, but warmth is the vital element for the growing plant and for the soul of the child. – Carl Jung
If you have to put someone on a pedestal, put teachers. They are society's heroes. – Guy Kawasaki
What you leave behind is not what is engraved in stone monuments, but what is woven into the lives of others. — Pericles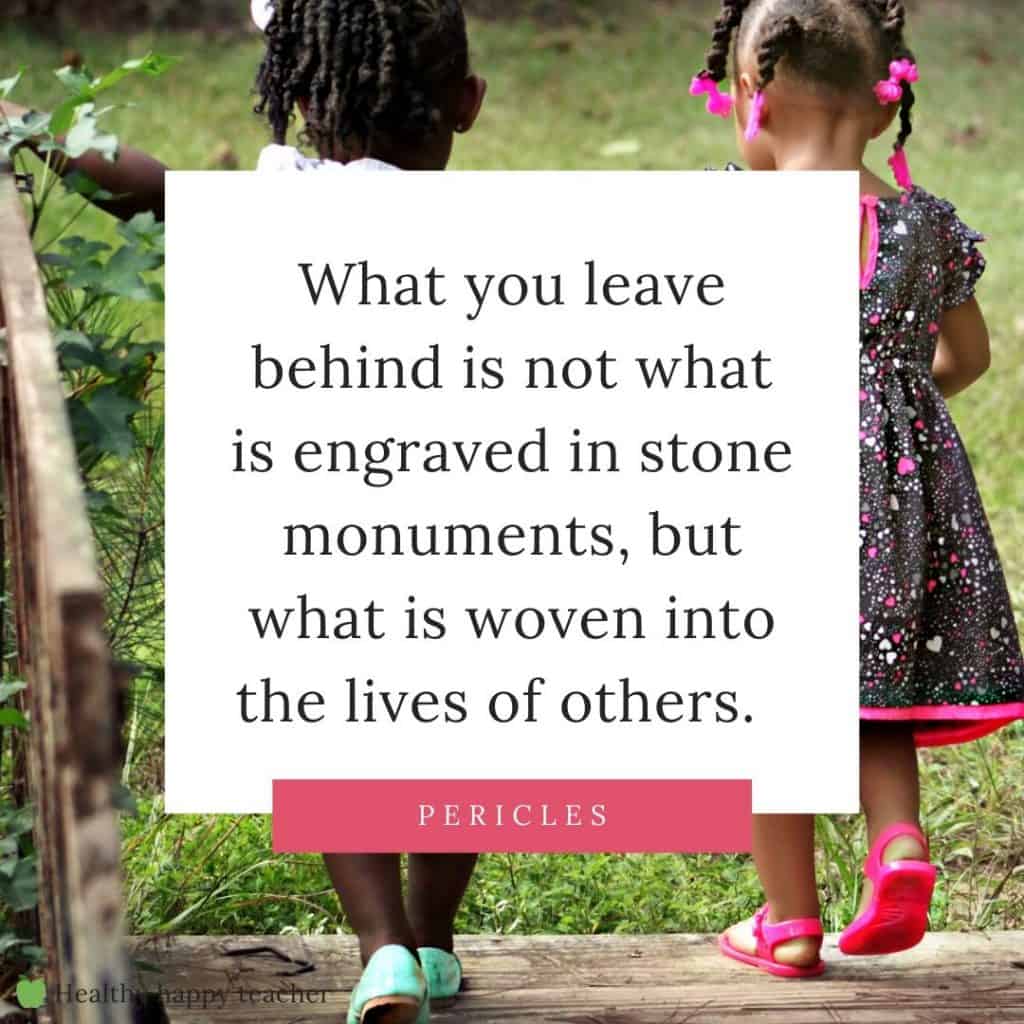 I now know that I was in the presence of the only angels we are ever likely to make the acquaintance of: teachers blessed with the love of small people who are trying to find their place in the world.― Ted Kooser
It's the teacher that makes the difference, not the classroom. – Michael Morpurgo.
Teachers appreciate being appreciated, for teacher appreciation is their highest award. – William Prince
Anyone who does anything to help a child in his life is a hero to me. – Fred Rogers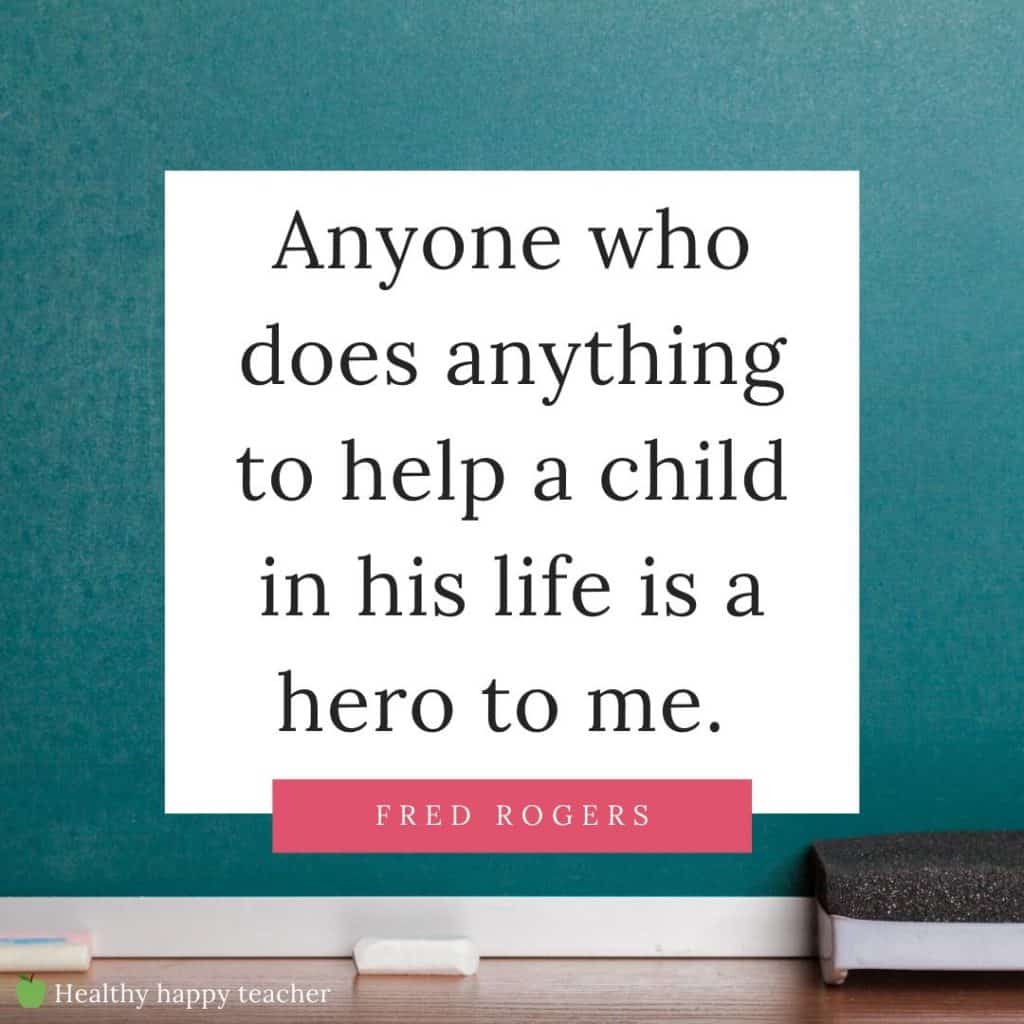 Most of us end up with no more than five or six people who remember us. Teachers have thousands of people who remember them for the rest of their lives.– Andy Rooney
Students never appreciate their teachers while they are learning. It is only later, when they know more of the world, that they understand how indebted they are to those who instructed them. Good teachers expect no praise or love from the young. They wait for it, and in time, it comes.― Darren Shan
Whoever first coined the phrase 'you're the wind beneath my wings' most assuredly was reflecting on the sublime influence of a very special teacher. — Frank Trujillo
The mediocre teacher tells. The good teacher explains. The superior teacher demonstrates. The great teacher inspires. – William A. Ward
You might also like: Short Teacher Quotes
Summing up these teacher appreciation quotes
Teachers can have such an impact on our lives.
Whether it's been 5 or 50 years since you were last in a classroom, I bet you can say the name of your favorite teacher without hesitation.
If you're lucky, you can think of several who helped shape your life.
If you're a teacher yourself, you'll have had plenty of colleagues over the years who give an extraordinary amount to the profession.
Share how you feel to the teacher in your life with these quotes on teacher appreciation. I can guarantee your words will mean much to them.
You might also like: You Are the Best Teacher Quotes