Want to thank your favorite teacher? Share one of these "you are the best teacher" quotes with them!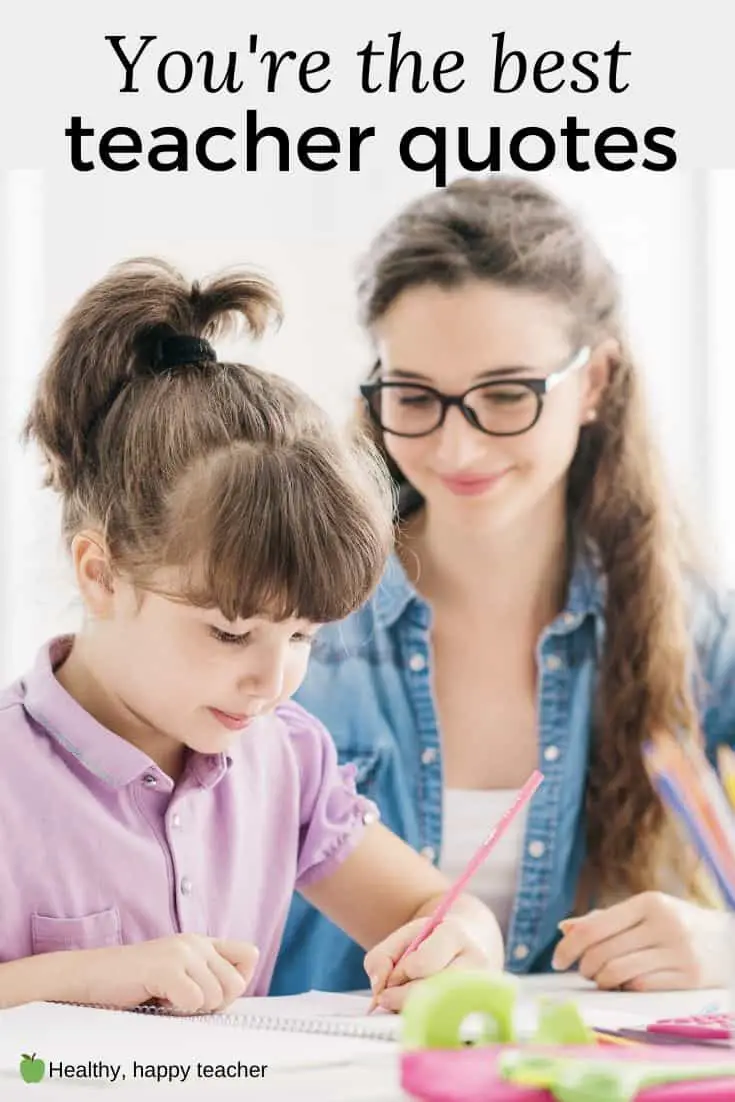 At the end of the school year, you often want to acknowledge your appreciation of your teacher or that of your child's teacher.
There are some awesome teaching quotes out there, but sometimes finding just the right one can be difficult.
Maybe you want to acknowledge the passion they have for teaching and the positive effect of that on your experience.
Maybe you want a quote for teacher appreciation week.
You might also like: Teacher Quotes for Every Occasion
Maybe you just want to say that you think they're the best teacher ever!
The 20 quotes below are perfect for saying you're the best!
Any teacher would treasure these words.
You're the best teacher quotes
Only one person in a million becomes enlightened without a teacher's help. – Bodhidharma
What is a teacher? I'll tell you: it isn't someone who teaches something, but someone who inspires the student to give of her best in order to discover what she already knows. – Paulo Coelho
Wherever you find something extraordinary, you'll find the fingerprints of a great teacher. –Arne Duncan
Of all the hard jobs around, one of the hardest is being a good teacher. – Maggie Gallagher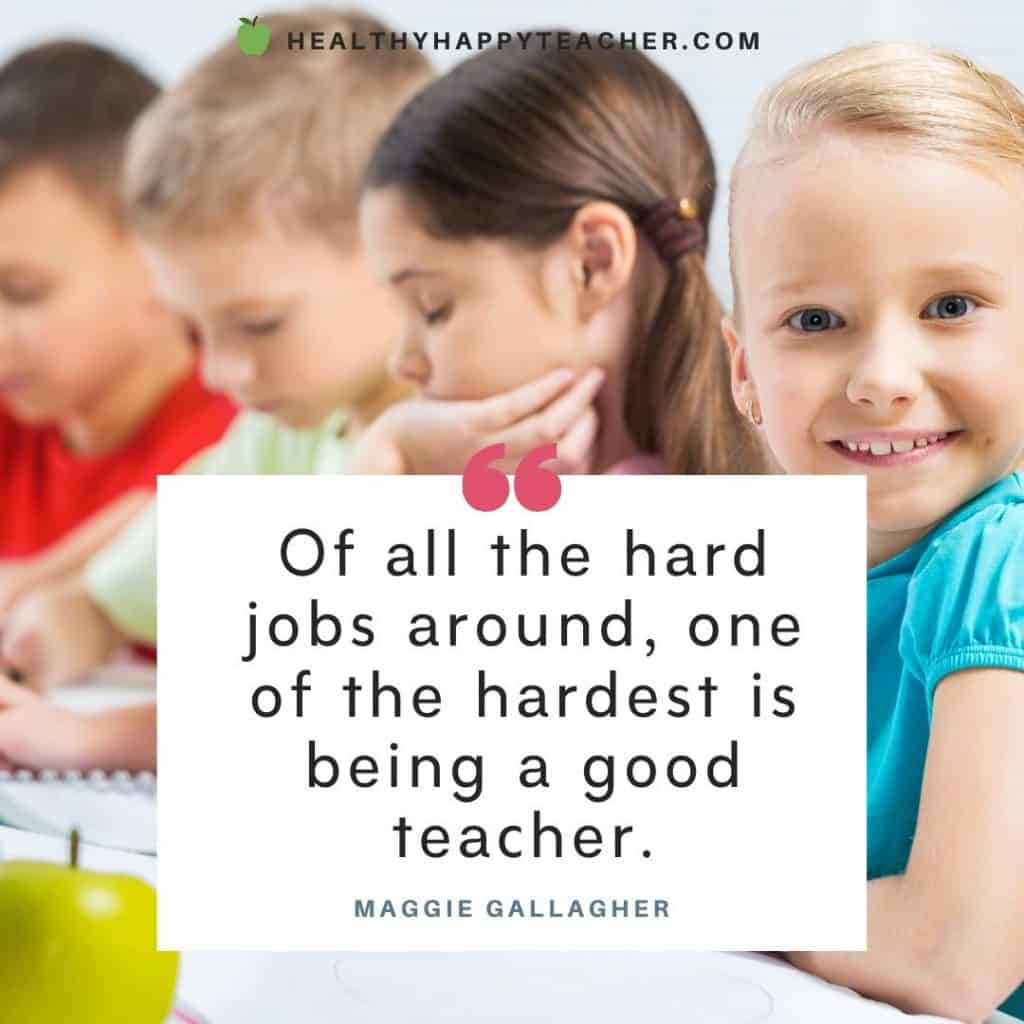 The teacher who is indeed wise does not bid you to enter the house of his wisdom but rather leads you to the threshold of your mind. – Khalil Gibran
A good teacher can inspire hope, ignite the imagination, and instill a love of learning. – Brad Henry
One looks back with appreciation to the brilliant teachers, but with gratitude to those who touched our human feelings. The curriculum is so much necessary raw material, but warmth is the vital element for the growing plant and for the soul of the child. – Carl Jung
Good teachers know how to bring out the best in students. – Charles Kuralt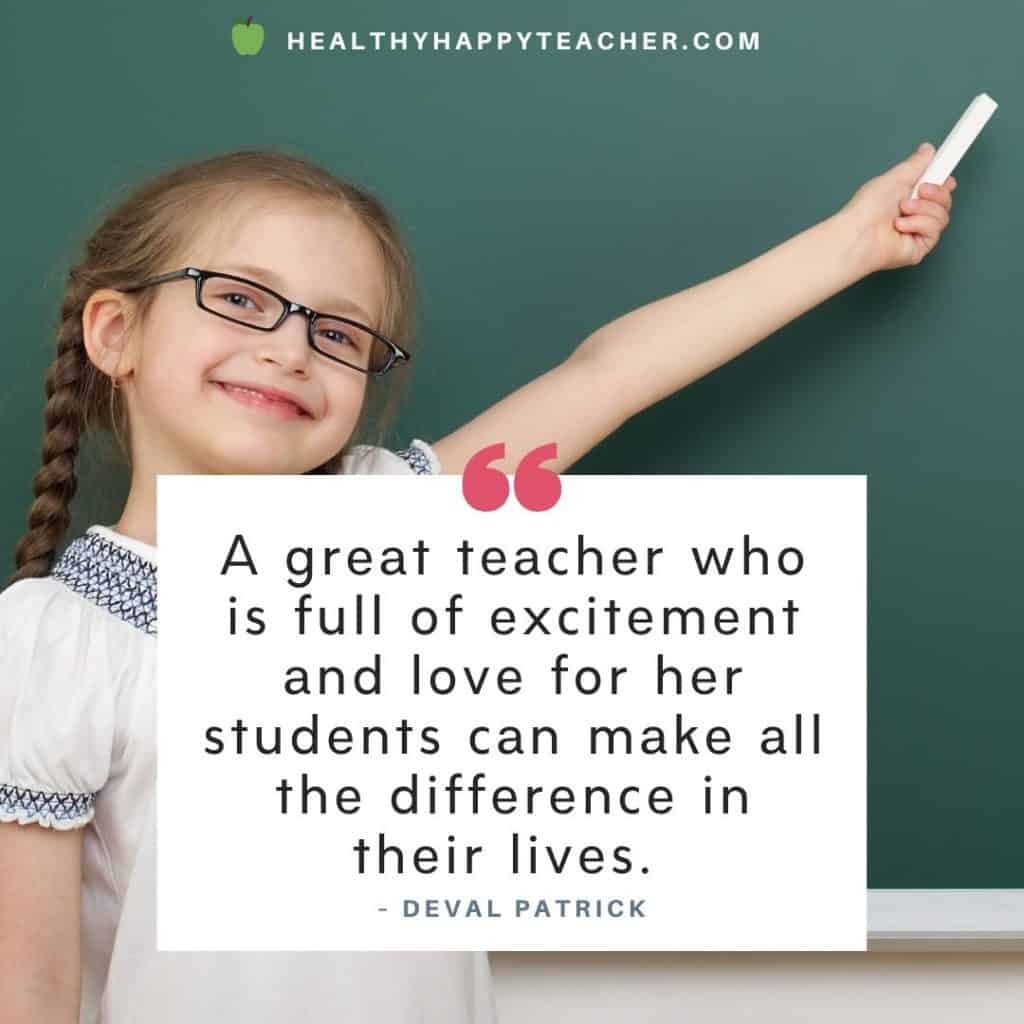 Great teachers empathize with kids, respect them, and believe that each one has something special that can be built upon. – Ann Lieberman
The best teacher is the one who suggests rather than dogmatizes, and inspires his listener with the wish to teach himself. – Edward G. Bulwer-Lytton
What the teacher is, is more important than what he teaches. – Karl A. Menninger
A great teacher who is full of excitement and love for her students can make all the difference in their lives. – Deval Patrick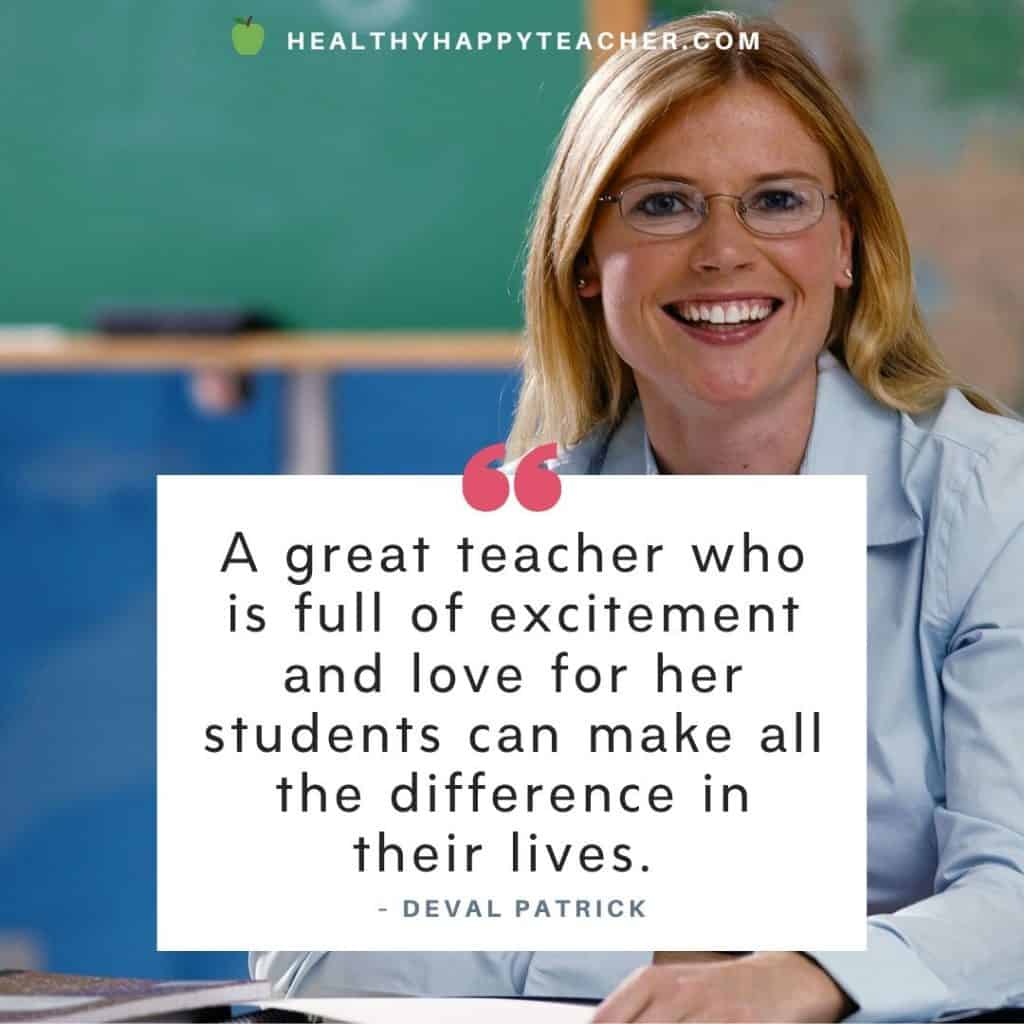 Education is the key to success in life, and teachers make a lasting impact in the lives of their students. – Solomon Ortiz
Your best teacher is the person offering you your greatest challenge. – Cheryl Richardson
Teaching is a calling too. And I've always thought that teachers in their way are holy — angels leading their flocks out of the darkness. – Jeannette Walls
The best teachers are those who show you where to look, but don't tell you what to see. –Alexandra K. Trenfor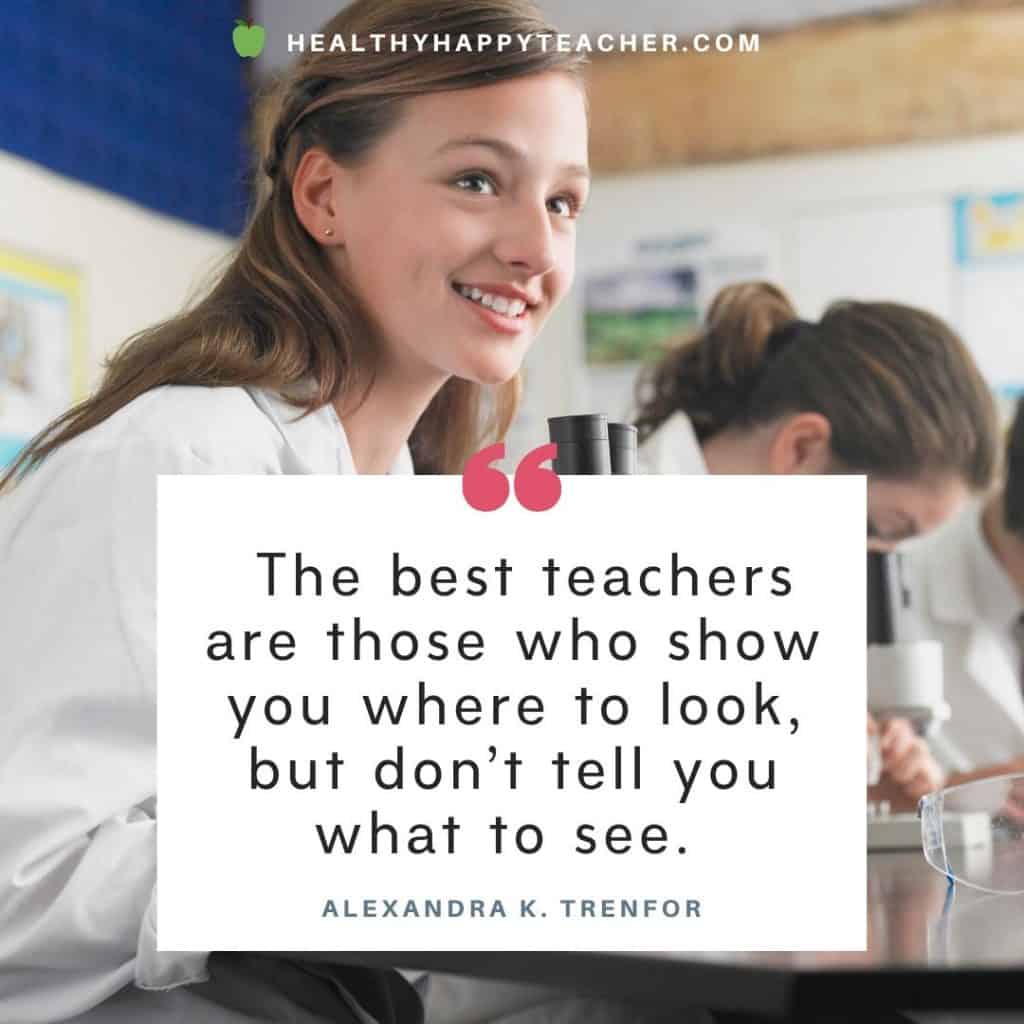 The mediocre teacher tells. The good teacher explains. The superior teacher demonstrates. The great teacher inspires. – William A. Ward
A teacher takes a hand, opens a mind, and touches a heart. – Unknown
Not all superheroes wear capes; some having teaching degrees. – Unknown
What a teacher writes on the blackboard of life can never be erased. – Unknown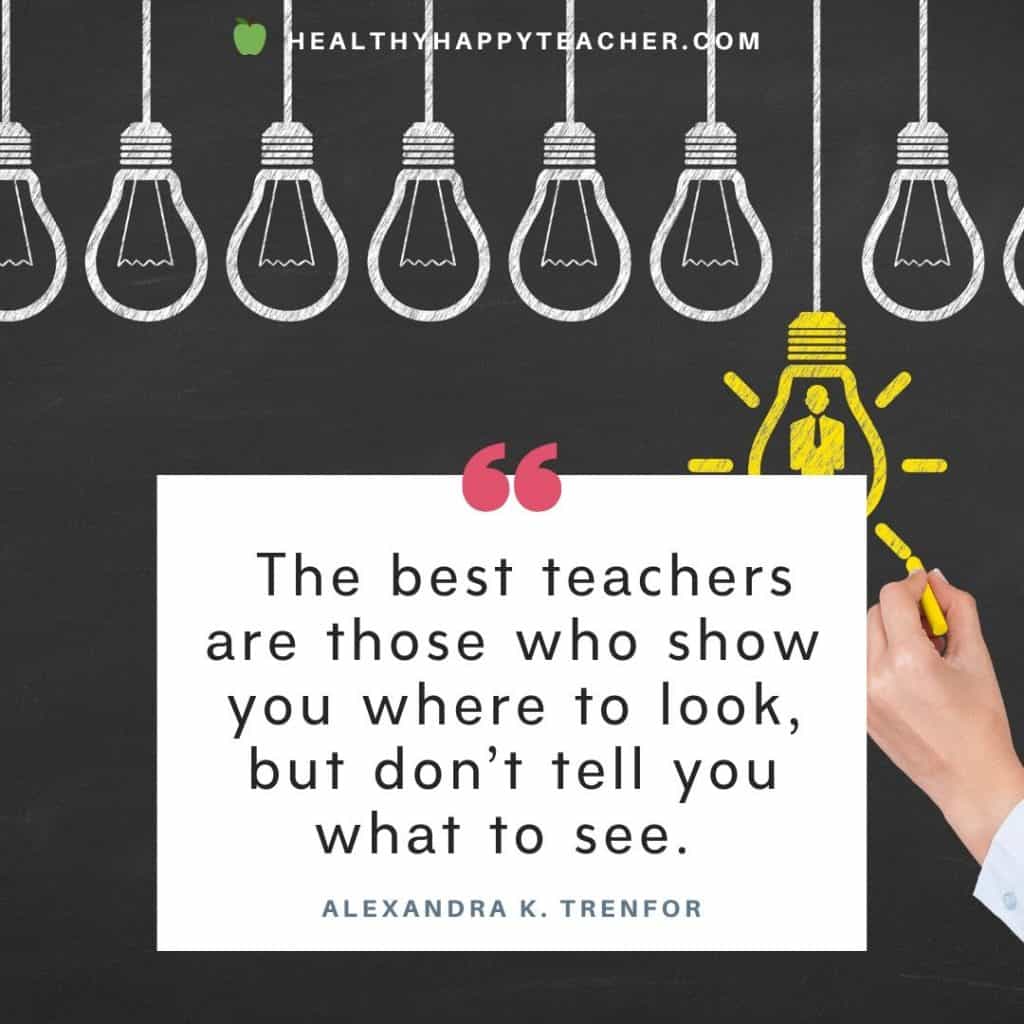 These "you're the best teacher" quotes are perfect for writing on a card for your favorite teacher when you want to show them how much they're appreciated.
Share your favorite today!