Teaching mantras are one way of bringing calm, focus and positivity into both your classroom and your life.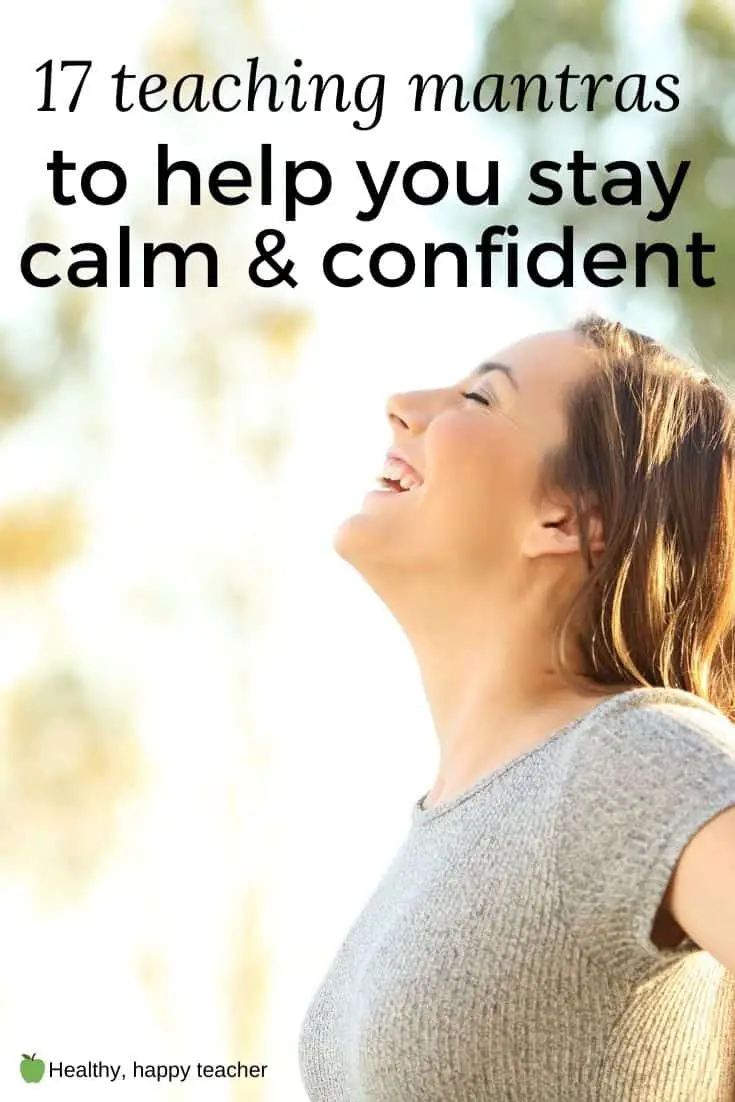 As teachers, we will all have bad classes, bad days, bad weeks, even bad months. During those times, it's easy to let negative self-talk dominate.
A couple of years ago, I had one student called Taylor (not his real name) who possessed the ability to raise my blood pressure in minutes. It had literally been over a decade since a student had got under my skin the way he did.
Taylor came from an extremely wealthy family and had been told by his self-made father that school was completely unnecessary for any form of life success. If you suggested that Taylor engage in any form of learning activity that he didn't want to do (so 99.99% of them) he would get out his cell phone and play games.
It was super easy for conflict to escalate with Taylor. I still recall the day he called me an old hag (not the most flattering thing when you're still in your 40s) during yet another futile attempt to get him off said phone.
I wanted to call him an obnoxious arsehole, but unfortunately one must remain professional at all times.
It didn't take long before I was offering a fervent prayer to the Gods as I walked to class that Taylor NOT be in attendance that day.
However it also didn't take long before I knew I had to regain my sense of humor, my simultaneous caring and firm vibe, and focus on what was going well in the room.
This is when I started using teaching mantras (I'll let you guess which one it was and let you know if you're right at the end!).
I found these helped me to be grounded, present and calm, and hopefully they might have the same effect on you.
But let's back up a bit.
What is a mantra?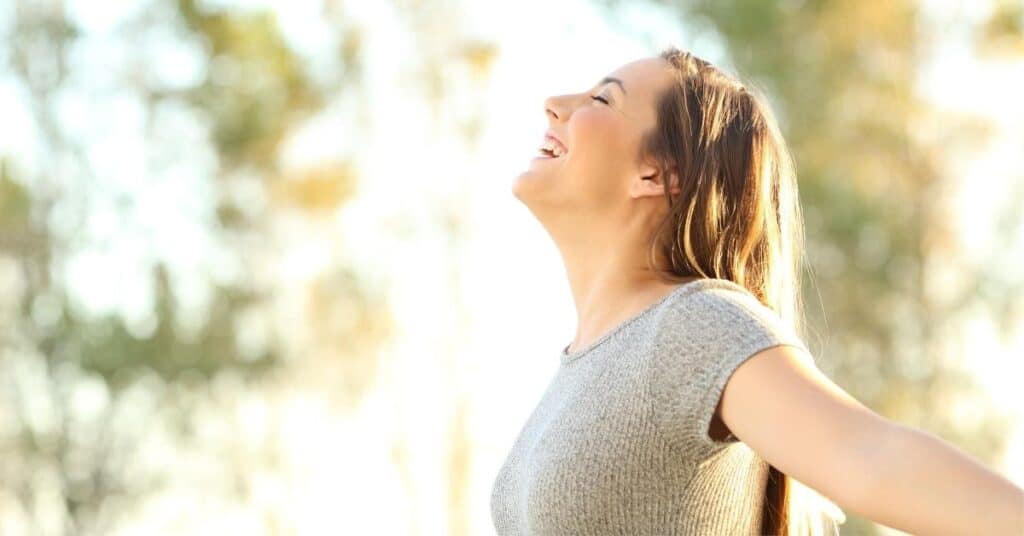 According to The Chopra Center, a mantra "is the ancient practice of repeating a word or phrase multiple times."
They suggest that most of us have mantras we're not even aware of – those lies we tell ourselves every day that we don't look good enough or we're not worthy enough.
Those repeated thoughts create a groove in the brain which makes thinking them easier and easier (source).
It's therefore possible to harness the power of mantras for good, by repeating words and phrases that build us up.
We can also use them to make our experiences in the classroom more enjoyable, peaceful and affirming.
You might also like: Positive Affirmations for Teachers
How to use teaching mantras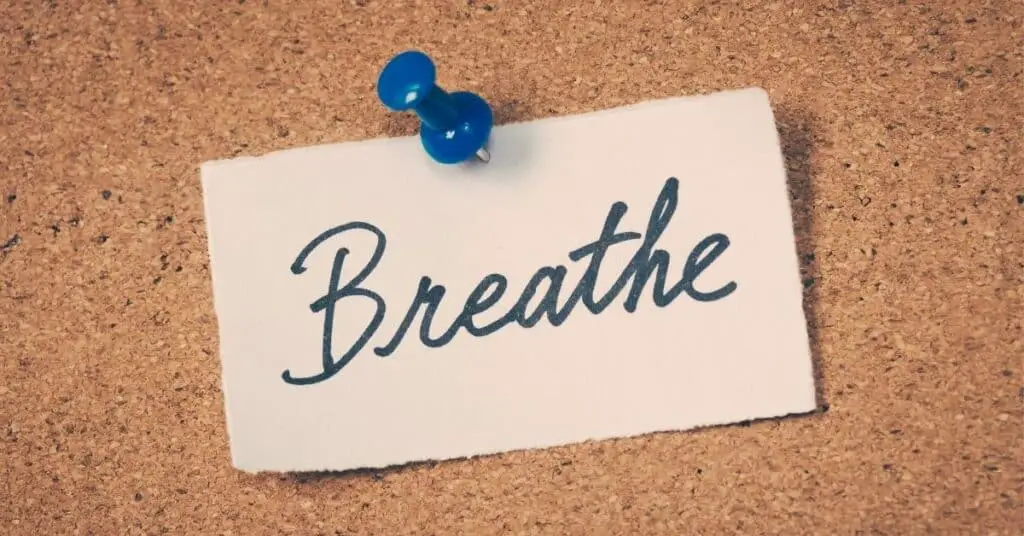 Mantras help shape our reality and teaching mantras can keep us focused on both what we want to achieve in the classroom and, more importantly, how we want to be in that classroom.
Teaching is an interesting occupation. Every day we're placed in a position where essentially we have to get 30 or so different students every hour do what we want. We do this with very little praise, acknowledgement, or input from out adult colleagues.
Therefore when a lesson goes bad, it's very easy to feel as though we are the ones at fault; that we are failing in some way.
When there's repeated negative interactions with a class it doesn't take much before your stomach starts to clench before they even walk in the door.
Case in point – I certainly was not the first teacher to ever find Taylor challenging.
In fact, he had been the subject of numerous failed interventions by educational psychologists before he even started high school.
But I still felt like it was my fault that I couldn't get him to engage – and I KNEW it was my fault that I was taking his behavior personally.
When you find your mind heading down that negative spiral, teaching mantras are one way of interrupting that thought pattern and giving yourself something positive to focus on – and in my case, to remind myself that this wasn't about me.
Teaching mantras should be short enough to say in our heads during times of stress and easy enough to remember.
I would repeat my chosen mantra in my head as I walked to class as a way of getting my head in the right space.
Depending on what your chosen mantra is, it can also be very powerful to write it out 20 times (much like the old school punishment of writing lines!) and / or to say it out loud.
Finally, there can be value of sharing them with your class, depending on what they are of course.
Teaching mantras for every occasion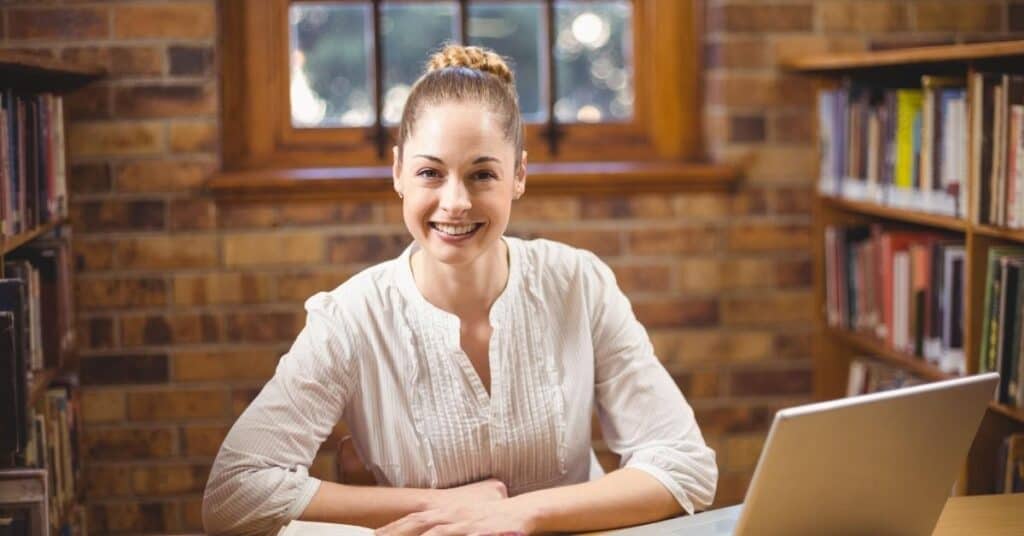 Here's my 17 favorite teaching mantras and what they mean to me.
I hope you find some that resonate with you.
Teaching mantras related to problem behavior
Much teacher stress is caused by the problem behavior of students. These mantras help you deal with this behavior while keeping calm and in control.
What if this was my child?
This is a great mantra for dealing with "problem" children – though it wasn't the one I used with Taylor if you're wondering – as it works on a number of levels.
When you know your child well you know that not every action and a reaction is a reflection of their personality but can come from circumstance (are they hungry, tired, did they get enough sleep last night?) and you are more inclined to respond appropriately.
In addition, you love your children, your reaction to them would be quite different than to someone who you loathe almost as much an anchovies.
Finally, you can imagine that if this actually WAS your child, how would you want their teacher to respond? Would you want them to raise their voice, mock them or belittle them? Or would you like them handled firmly and with compassion?
I am the adult
Closely related to the above is the teaching mantra, "I am the adult."
Kids can mutter insults under their breath, try to put you down, and generally behave in irrational ways. They're kids. It's what they do.
We are the adults.
There's nothing less attractive to me than a teacher who uses their superior wit to put down a student. Yes it is tempting, because we can often think smarter and faster than them, but we don't need to stoop to their levels.
We are the adults.
This is my favorite class
This is a mantra that is fabulous to say as you're walking to class. It's also one that works well to share with your students.
For example, my class would line up outside and wait for me as I came over from my office. Then I'd call them to attention and say something like, "I'm looking forward to today. This is my favorite class."
Look for the good
In every person is something good and in every room there are good things happening.
Years ago now, when I was doing my Masters in Educational Leadership and Administration, I did a paper on behavior that fundamentally changed my teaching practice (until the year I met Taylor, when I had to work so hard to get this back). Long story short, in response to my learning, I decided I would only make positive comments to my students in one particular class as an experiment.
I created a warm, welcoming, positive place through the practice that surprised even myself and enabled an environment that was conducive to learning.
The reality is, people like to feel good and they like people and things that make them feel good, and students are no exception.
When you feel yourself focusing on the negative, tell yourself to look for the good, then search out one positive thing you can say to that child, or if that's to much of a stretch, someone else in the class.
Teaching mantras for when you feel about to lose it
After 20 years teaching, it's rare that I feel about to lose it in the classroom and when I do, it's usually because I haven't taken care of my basic needs (for food, water, sleep and the toilet).
I can do anything for 60 minutes
If you're having a tough time in a class, it's not going to last forever. In fact, for most of us, in 60 minutes that class will be finished and you'll be on to the next thing.
Repeating to yourself, I can do anything for 60 minutes (or however long you have) helps put this into perspective.
Right now I am having fun
This is a great one to say when you feel yourself getting negative or overwhelmed, or taking yourself a little too seriously.
I find when I say it I can't help but put a smile on my face and this instantly helps to shift my mood.
In every moment, I have a choice
Much of my job now involves working more with colleagues or dealing with parents and this teaching mantra applies to these situations as well.
In every moment you have a choice as to how to respond. If you feel your baser instincts taking over, take a deep breath and repeat this one before you tell them what you really think.
Teaching mantras when you feel overwhelmed by work
There's no doubt that at key times of the year things feel overwhelming – like if one more thing is added to your to do list, you might just implode.
These four mantras work well in these situations.
I can and I will
I can and I will is an affirming teaching mantra that helps to shift the control back to you.
Because you can do it. There's nothing here that is beyond you. And you will do it – because you're not a quitter.
I can do hard things
Chances are you've gone through tougher times than this and you made it through.
You're the kind of person who can do hard things and this is no exception!
Just keep moving
Many of us respond to stress and overwhelm by freezing. We become paralyzed and procrastinate.
It's about this time that we decide it's the perfect time to binge watch the latest season of Cobra Kai.
The key thing when you have too much to do is just to begin. Start with the smallest, most achievable task to get momentum. Then don't stop.
Tell yourself, just keep moving.
Be where you are
So much overwhelm is caused by thinking about all the things that need to be done.
If this is you, do a brain dump of everything you've got swirling in your head, then take a deep breath and focus on the most immediate task at hand.
Practice focusing your attention on that task to the exclusion of all other competing thoughts, and repeat, Be where you are.
Teaching mantras for when it feels hard
Both ourselves and our students have to push ourselves out of our comfort zone almost every single day. These teaching mantras can be useful to repeat to not only yourself, but your students as well.
Start where you are. Use what you have. Do what you can
Of all the teaching mantras, the simple rhythm of this helps to reinforce it's message. It's a powerful one to speak out loud that works for all people and all situations.
Today is a great day to learn something new
Reframing is a key way of reducing stress. Telling yourself that today is a great day to learn something new actually gets you excited and motivated to embrace the challenge before you.
You can have results or excuses, not both
This pep talk helps to defeat our own negative thought patterns and also is a impactful stock response to those students of yours who have every excuse under the sun.
Don't wish for it – work for it
This is another one of those teaching mantras that focus on the importance of taking action as opposed to procrastinating or simply even taking too much time working things out.
You might also like: How to Develop a Growth Mindset
Final teaching mantras
Although they don't fit nicely into the above categories, I also wanted to include these two teaching mantras.
I feel good. I feel great. I feel wonderful
Showing my age again, but this mantra comes from the classic Bill Murray comedy, What about Bob.
Saying it makes you feel cheesy, which makes you laugh (especially if you've gone and checked out the movie!).
Four to six words that express your goals
For this one, you think of four to six words that express the goals you have. These could be goals related to how you want to be, what you want to feel, or what you want to accomplish.
For example: calm, considerate, caring and kind (it works well if you pop in some alliteration!).
Or: inbox empty, tasks complete, progress made, growth happening.
Summing up
The words we choose to repeat to ourselves become embedded in our brains. These words become our reality.
Start to shift your reality through changing choice of words. These teaching mantras show you how.
Oh, and if you're wondering which one I used with Taylor? It was, I am the adult.