Whether you think you can or you can't – you're right. A growth mindset can make you a better teacher and person. Here's how to develop a growth mindset.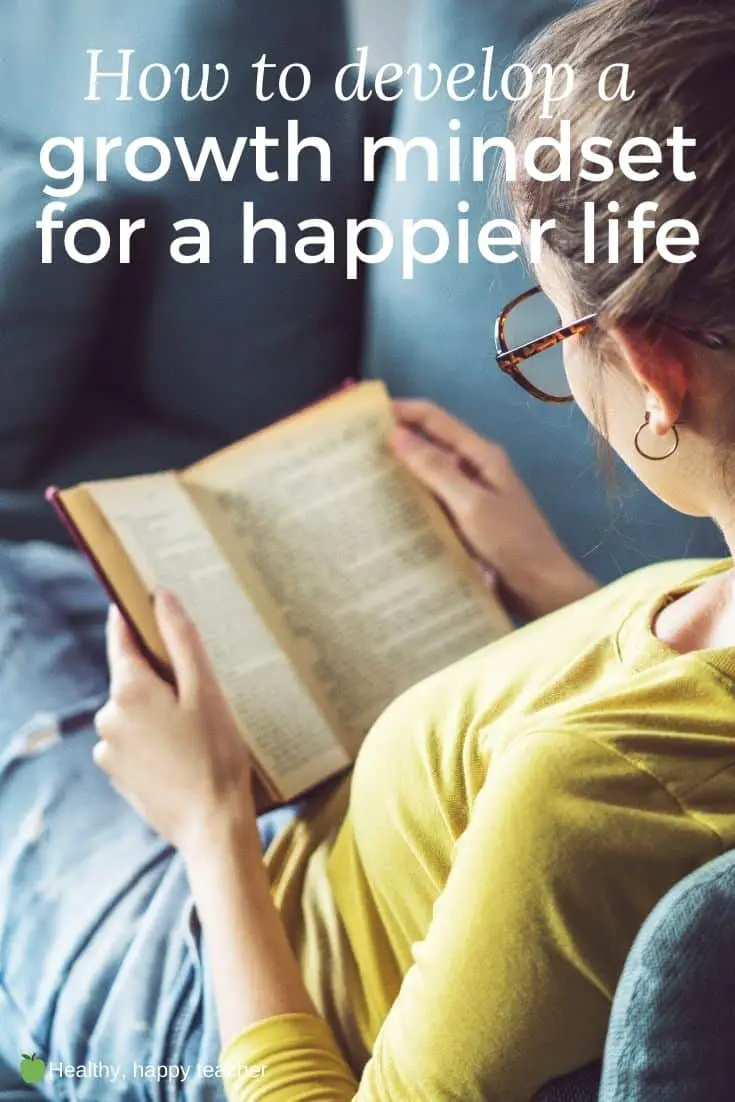 This post contains affiliate links. If you click on one of these links and make a purchase, I receive a small commission at no cost to you. Click here for my full disclosure policy.
It's a funny thing, being a teacher. Often we're inclined to expect things of our students that we wouldn't expect from ourselves.
For example:
engaging in activities we have no interest in
exposing ourselves to failure
working productively despite criticism
But continuing to learn and grow is vital for us not just as educators but also as people.
However our own mindset – our beliefs about what we can and can't do – can often hold us back.
In addition, all those new things we try with our classes (including trying to develop a growth mindset in them!) often fail because our own fundamental beliefs about the nature of things gets in the way.
If you've ever had thoughts along the lines of
I could never do that
That won't work
I give up
Then this is for you!
Reading and embracing this won't just make you a better teacher – it will make you a better person.
Promise.
Growth mindset explained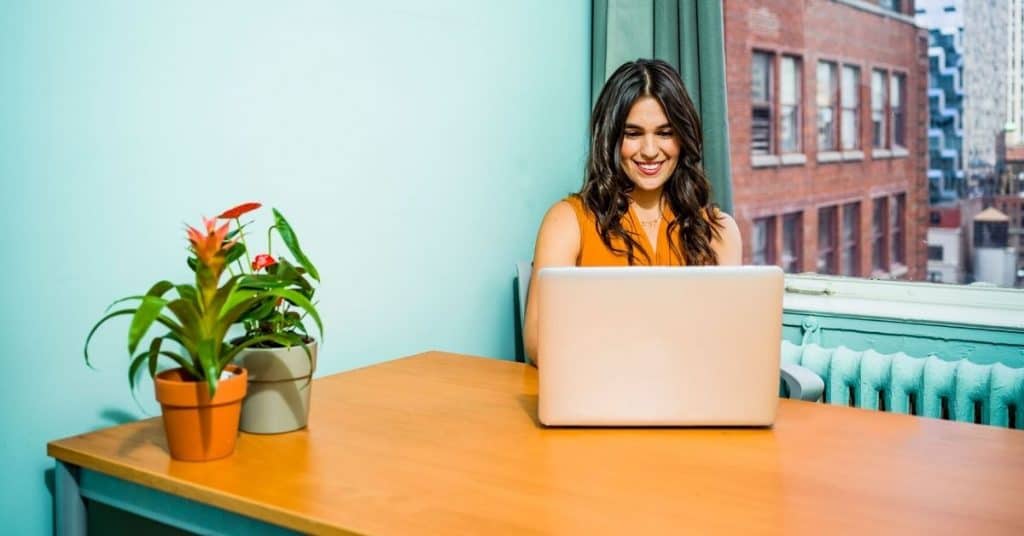 I want you to think about the last time you started something new, be it at work or in your personal life. Maybe it came easily to you. You quickly grasped what was required, congratulated yourself, and moved on to the next thing.
Or maybe it was a struggle. Obstacle after obstacle presented itself, and in the end you gave up. Clearly you were never meant to be a good teacher / cook / runner / insert noun of choice.
Have you ever lifted weights? Too light, and you could do 100 reps and it still wouldn't build any muscle. Too heavy and you couldn't get them off the ground.
The weights are an analogy for the scenarios above- the light weights are the things that come super easily and the heavy ones are so hard you give up without getting anywhere.
You need to have just the right weight so that you have to push yourself to lift them. But when you try, when you give it your best effort, you CAN do it. That's when you grow.
And that's where the problem often lies: we haven't developed the right relationship with that right weight – with that right amount of effort.
Maybe our parents and our own teachers said things like, "She's naturally talented at this," or, "She was born this way," or, "She just doesn't have a math brain- I'm the same."
And we were told that if we HAD to put in effort, if we didn't get it easily and fast, we weren't at the same level as those who did it "naturally." We were inferior.
And what was the result of this?
Well, if we believed hard work meant that we looked like we couldn't cope, that we were dumb, why then we stopped trying those things that looked like they might end in failure. And so we cut a lot of things from our lives, which became smaller as a result.
And those things we believed we didn't have the natural ability for, we either never started or quickly stopped.
For example, for many years, I believed that being academic and being sporty were polar opposites, and that all my skills and abilities had lodged firmly on the academic side.
When people asked if I played any sports, I told them the story of how I played netball as a 9 year old and was in the F netball team- and that the teams were ordered by ability and started with A.
A,  B, C, D, E, F…. that's a lot of teams. So I ditched the netball and focused on what I was good at instead- school.
If you think about it, it's a terrible thing to give up something at such a tender age.
Now I wonder, did I ever stop to think about how long some of the other students may have been playing and how that might have influenced my position?
And how although being a top netballer was probably never in the cards (because yes genes do play some role), could I have got good enough to enjoy playing through school, and even socially as an adult if I just hadn't quit?
Here's the beautiful thing though- it's not true that natural ability is the be-all and end-all. It's not even half of what it takes to be successful in any particular endeavor.
Your skills, abilities and even intelligence can grow and change – but it starts with you.
You have to move away from the above, fixed, way of thinking, to what Carol Dweck calls a growth mindset.
According to Dweck, having a growth mindset means that you believe that through your dedication and your hard work you can get better in any and all things. As a result, you love the process of learning, because it doesn't bring up feelings of inadequacy or shame. (You can check out her book here).
Instead it presents itself as a series of challenges that you know that you are capable of overcoming.
And when you make a mistake, you don't perceive yourself as a failure.
Instead you rethink your approach and start again.
You become more persistent and also more resilient.
You might also like: Growth Mindset Quotes for Teachers and Students
So how does a growth mindset make you happier?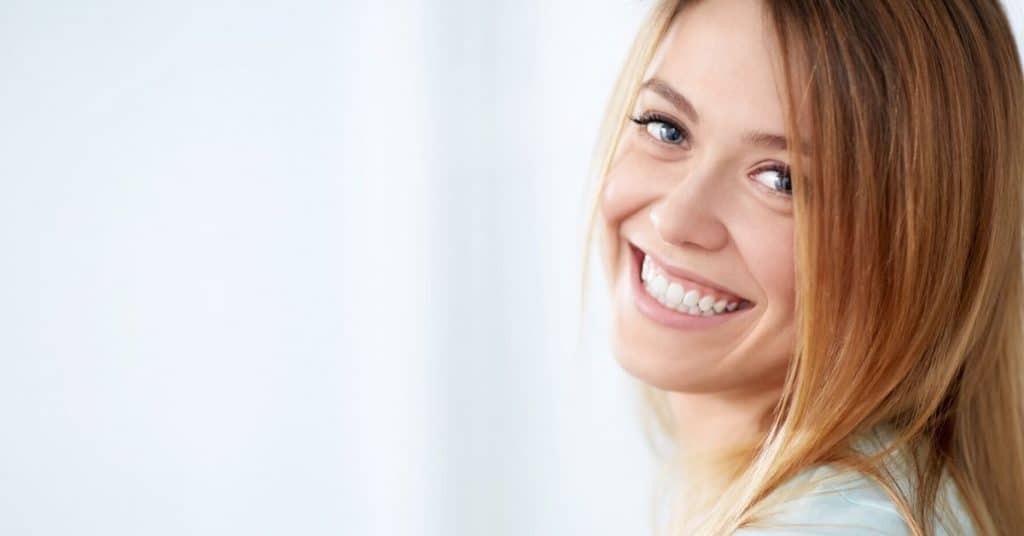 You don't beat yourself up when you make a mistake
Have you ever told yourself you're a failure, you just don't get it or that you're stupid? Not the most conducive thoughts to be having if you want to be happy, are they? With a growth mindset, you will be able to kick these feelings to the curb.
Your confidence grows
As you try more, and succeed at more, you'll enhance your self-esteem.
And even though the idea of having a high self-esteem has been given a battering in recent years, the evidence does suggest a strong relationship between your self-esteem and overall feelings of happiness (source).
Your world becomes bigger
I can think of three specific things in which my world has become bigger since I embraced a growth mindset.
Firstly, cooking. If you knew me in real life, you'd know used to suck at cooking, and consequently hated it. However after my husband started talking about how great my cooking was, and expressing his appreciation for every meal, I started to believe that actually I could cook. I then started to push myself further and further into trying new things.
The other day, I had had a super busy day at school, and was about to prepare a complex meal. I suddenly realized that I was enjoying the thought of cooking because I knew it would be absorbing, and that I'd lose myself in the task. This was a far cry from the woman who used to get stressed out by the thought of preparing dinner.
The other win side is the family, who get more interesting and delicious meals than before.
Secondly, running. Several years ago, still firmly believing that I could not do anything physical, my husband, brother, sister and stepmother ran in a 10km event, while my father and I watched. As they all came over the finish line I thought to myself – I want to be able to do this. Just over one year later, I was running my own 10km event and since then I've even run a half marathon!
Running is physically good for me, has helped me shift persistent weight, brings a calmness and stillness to my life and has also helped develop and strengthen connections with people.
For example, my husband and I always run together, and I now have another thing to talk about when I'm faced with the awkward small talk convo at parties. This is something I wouldn't have tried if I hadn't opened myself to the possibility.
In addition, one year I starting a running club after school where staff could come and do a 5 km run or walk. This was a great way to build collegiality.
The third is blogging. I love blogging, but wow is it complicated! There's so much technical stuff to come to terms with, especially when you first set up your site.
Then there's things like designing graphics or taking photos for your posts, mastering social media, SEO, growing your list, monetizing… I haven't even written the actual research and writing of your posts and newsletters, not to mention opt-ins and courses….
I think that if I hadn't had a growth mindset when I started this journey that I could have just put this in the too-hard basket.
But blogging is so satisfying for me, and has really given me a purpose and focus plus a pathway out of teaching should I make that decision.
I think you can see how all these things would make you happier, right?
Now, if this was an infomercial, right now you'd be saying, "So how do I get one of these?"
And I'd be telling you that you could buy a growth mindset for just 6 easy payments of $99.99.
Luckily for you though, it isn't and I won't.
How to develop a growth mindset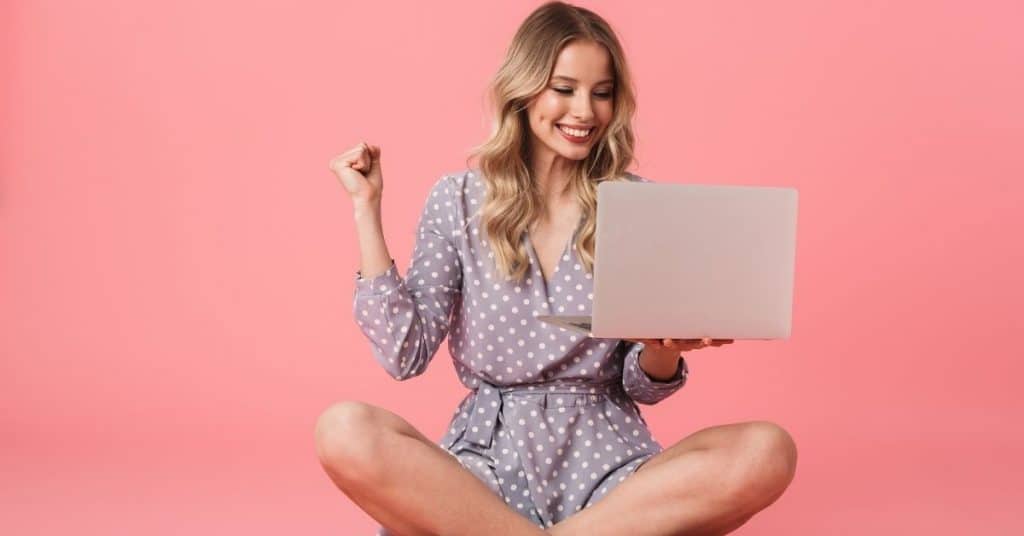 Commit to change
That thing you've always wanted to try but think that you possibly couldn't? Start by committing to the idea that you can and you will!
Change your self-talk
Replace "I can't do this" with "I can't do this yet," or "I can do this; I just don't know how to do it yet."
When you doubt what you're trying then repeat this mantra to yourself.
Go make a cup of tea or coffee, drink it, then put your shoulders back and give it another go.
You might also like: Teaching Mantras to Help You Stay Calm and Confident.
Find the strategies
Remember that saying, if at first you don't succeed, try, try again?
Remember also that trying the same thing over and over and expecting a different result is the definition of insanity?
So the takeaway from both of these clichés is to not give up, but don't keep trying the same method.
Maybe you're learning how to knit, so you go to You tube and search how to cast on. You watch one video, but you just don't get it.
That's okay, just go to the next one and watch that.
If that still doesn't work, ask your friends or family if they can watch you and give you advice.
Eventually you will find the method that works for you that enables you to move forward.
Get some help
Depending on what you're doing, I advise taking a course from someone respected in the field you want to get into, or actively finding a coach or a mentor.
You don't know what you don't know, right?
You also don't know exactly what is right or wrong about your technique- this person will guide you and support you, correct your mistakes and enhance your performance.
Never give up
If it's something you really want, don't stop until you either have it, or you don't want it any more!
Keep repeating steps 1-3 until it clicks and you make progress. Accept that putting in a large amount of effort is not only required but desired.
Now equipped with my five point strategy, you'd be amazed what you can achieve. Imagine those things you've dreamed of being able to do. You're now on the right path to get them. It just starts with effort.
I'd love to hear about those things you never thought you could do that you're going to give a try now – including how you might be able to leverage this in the classroom. Let me know in the comments!
Don't forget to check out Dweck's book. It has advice not only for you personally, but also as a coach AND a parent. It's well worth a read.
You might also like: How to Create a Self Care Plan for Teachers