Feeling like you need a boost of morale, or even just to feel calmer and more confident about your work in the classroom? These affirmations for teachers are here for you, because you are enough!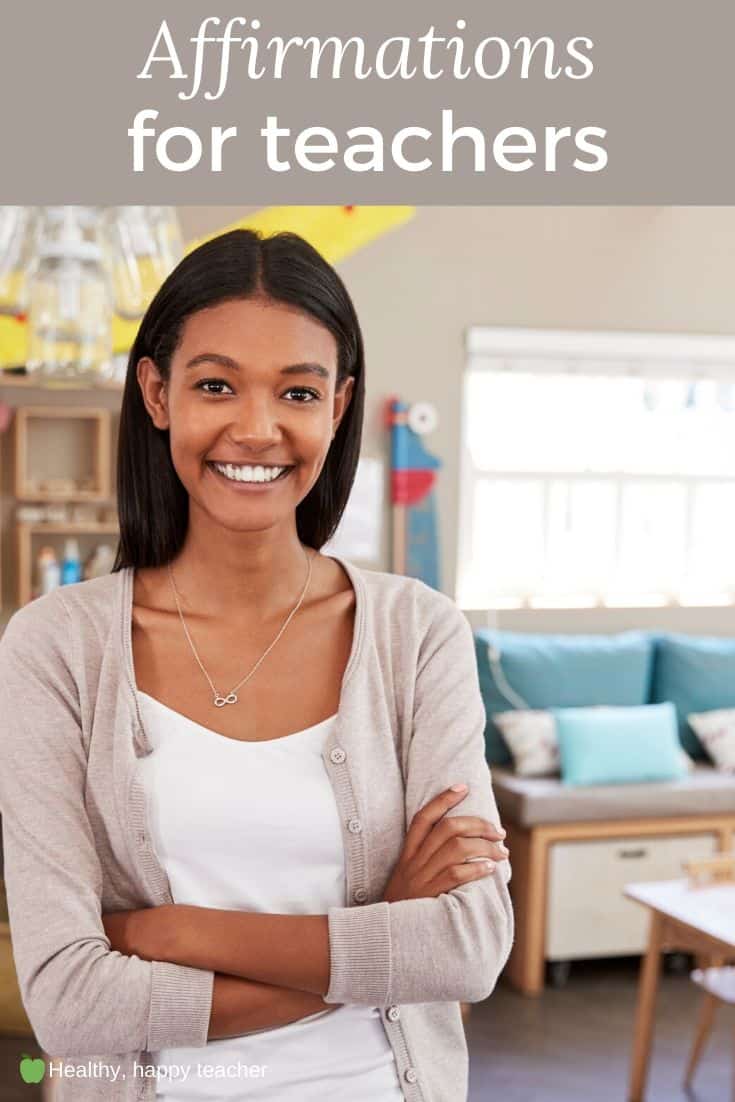 One of the hardest things about teaching is that there are so many things that can go wrong.
You find out you missed out a page of the resource you copied just as you're handing it out. One of your students comes in late and when you question him on it, he spits out attitude. You get an angry email from a parent saying you don't explain things properly and as a result their child is failing. On top of that, there's an unexpected lunch time meeting that goes on so long you're late to your next class.
What also adds to the mix is that thank yous are often few and far between yet criticism can be aplenty. As a result, you can easily feel unappreciated at best and dejected and demoralized at worse.
An acceptance of this being the nature of the job is one of the things you need in order to thrive in the education environment.
I don't say this to be harsh, but to share that in my 20 years of experience in the classroom and in leadership, there are many vested interests and few of them support you.
If you're not okay with that, you're going to find teaching really, really tough.
This is why I've tried to put myself, my needs, and the needs of my own children (when they were still at home) first in teaching. This approach has enabled me to have a good career.
But all that big picture stuff doesn't always work when you're staring down the barrel of a difficult day.
That's where these positive affirmations for teacher are designed to kick in.
Now before I get started on the actual affirmations, you might wonder how you actually use them.
Affirmations are part of my Miracle Morning routine. As part of this process, I have my affirmations written down and I read them AND say them out loud, several times.
Teacher affirmations about work load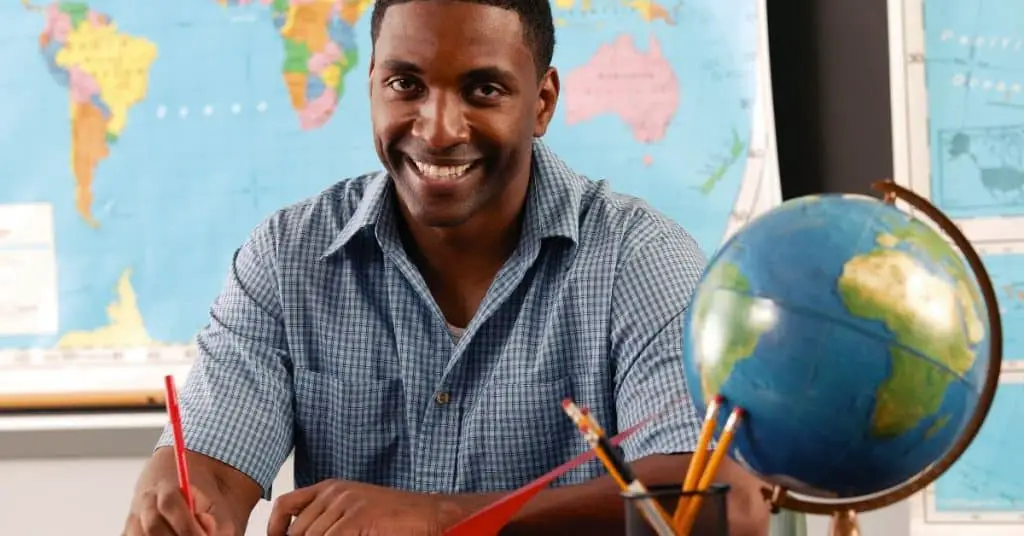 Workload is the number one complaint from teachers about the job and there's no doubt that the job comes with a slew of demands.
However you are capable of working out ways of dealing with that workload.
These affirmations for teachers focus on this aspect of your life.
I am competent and capable
I prioritize my time on the tasks that matter most
I plan my time effectively
I set boundaries around my work life and stick to them
What I do today will make a difference tomorrow
I believe in progress not
I am prepared for success
I am flexible and adaptable; I can handle what the day throws at me
I know what to spend my time on
I plan in advance so that I can deal with other things as they arise
I work hard and to the best of my ability
I am organized. I have well developed systems that I use every day
I am professional in everything I do
I have well structured classroom routines that help my lessons run smoothly
I know when to stop
Teacher affirmations about worth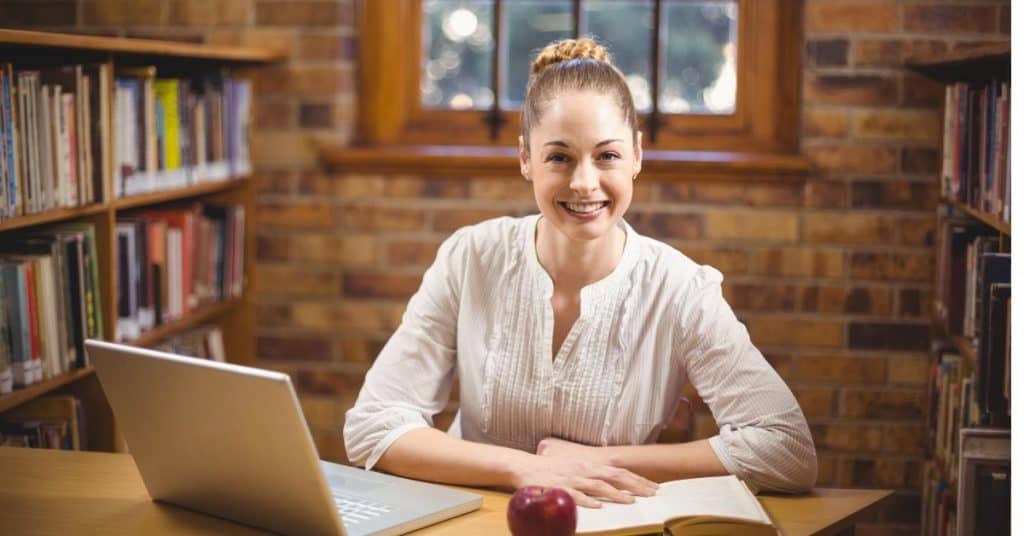 Many of us in the profession are educated, intelligent people who could have chosen a number of careers. But we chose teaching because we understood the influence of teachers on students lives.
I was kicked out of home when I was 16. The teachers in charge of my year level supported me, guided me and got me through.
They believed in me.
Thanks to them, I graduated and then went on to college.
30 years later, I am still grateful. I still think of them with love and thanks.
You're making a difference to kids like I was every day – so never forget that you are amazing.
My work makes a difference
The caring I show today will change a life
My influence on students goes far beyond the curriculum
I believe in the importance of education
Today I'll make one child smile
Today I will connect with one child
I create safe spaces that enable students to thrive
I enjoy my classes
I love teaching
My work has meaning and purpose
Today I'll make one child feel good about themselves
I am proud to be a teacher
Students can be themselves with me
What I do matters
What I do today impacts a child for years to come
Teacher affirmations about mindset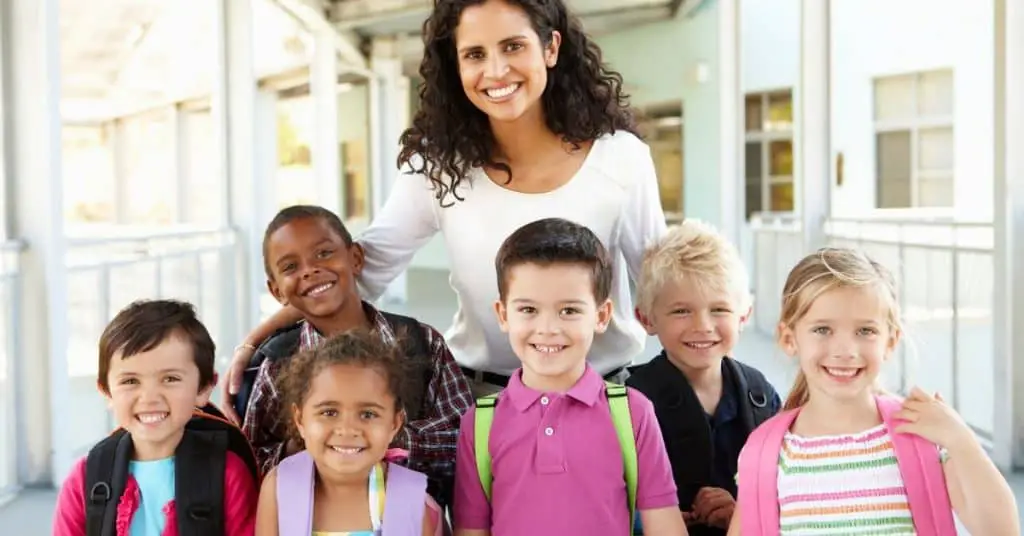 It's so easy to get derailed in your day, but how you respond to any and every situation is always within your control.
You can choose to make your classroom a place filled with positive energy, a place that the students enjoy and feel safe in.
You've got this!
My classroom is a positive space
I am calm and in control at all times
My students trust me
I look for the good in the most challenging child
First and foremost, I start with kindness
Everyone is doing the best they can, including me
I handle my school day with ease
I am willing and able to do my best in the classroom
My response models how to handle tough situations
I believe in myself
I know I can handle this
I pause and reflect before I react
I have the skills to handle [name of child, class, situation]
I know when to ask for help
I know I am not alone
I know where to go for support
I focus on what I want, not what I don't
I am consistent
I readily admit when I make a mistake
I know that there is always tomorrow
These affirmations for teachers will help get you in the right head space – because teaching is an amazing job that is challenging and rewarding and – most importantly – it needs people like you!
You might also like: Teaching Mantras to Help You Stay Calm and Confident