There's nothing better than a pun so bad it makes you do a little groan inside! These 101 teacher appreciation puns guarantee to do just that.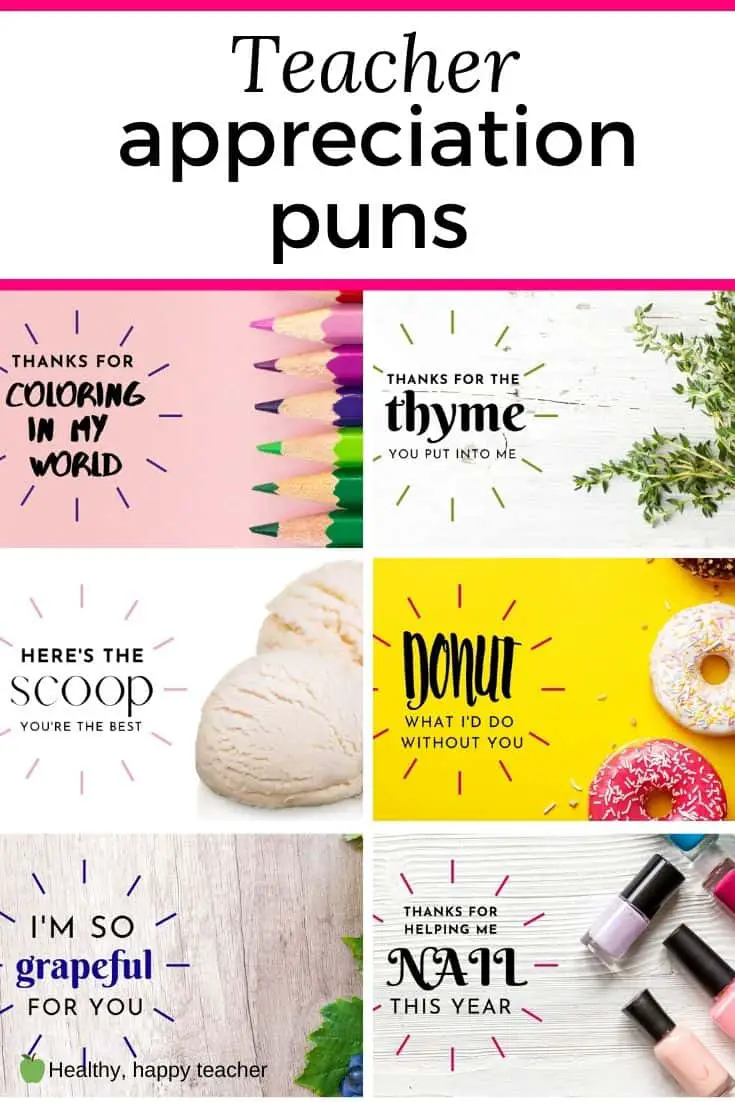 Teacher appreciation puns are perfect for adding to a small teacher gift or setting the stage for a teacher appreciation week theme.
You can use them during Teacher appreciation week, Valentine's, the end of the school year, Christmas, or any time you want to show your appreciation to the teachers in your life.
These 101 ideas will provide plenty of inspiration!
Teacher appreciation gifts
Are you looking for the best teacher appreciation gifts to include in a card with one of the teacher appreciation puns below?
Here's my top three picks for gifts teachers will love!
2. Alex and Ani Teacher Bangle
Now on to the best teacher appreciation puns!
This post contains affiliate links. If you click on one of these links and make a purchase, I receive a small commission at no cost to you. Click here for my full disclosure policy.
Teacher appreciation puns about beauty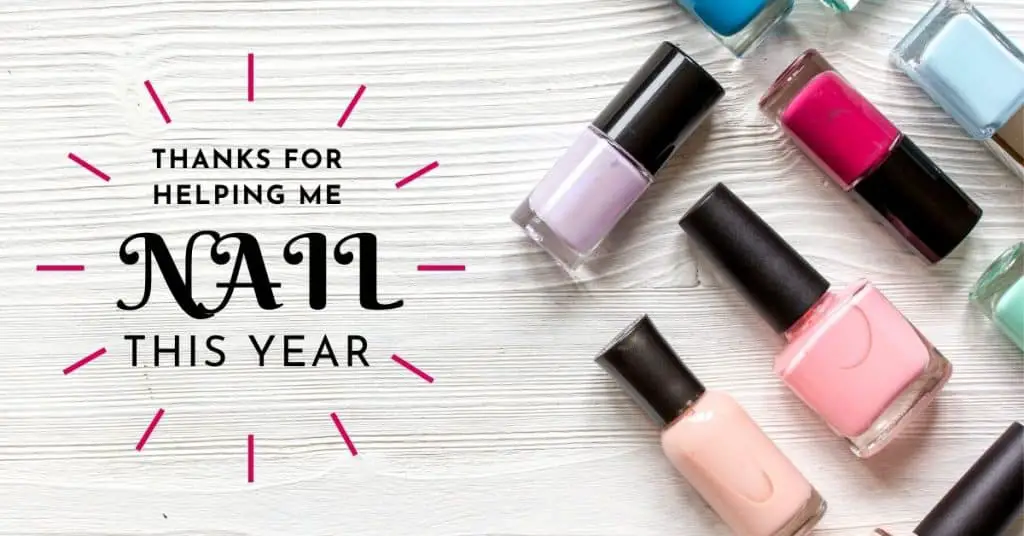 Being in your class made me bubble over with joy
Hands-down you're the best teacher out there
Here's a pat on the back for a great job! (add a voucher for a massage)
Mani thanks for a great year
Thanks for a toe-tally awesome year
Thanks for giving me a hand this year
Thanks for helping me nail this year
Thanks for keeping me on my toes
We're in good hands with you
You're scent-sational
Teacher appreciation puns about food and drink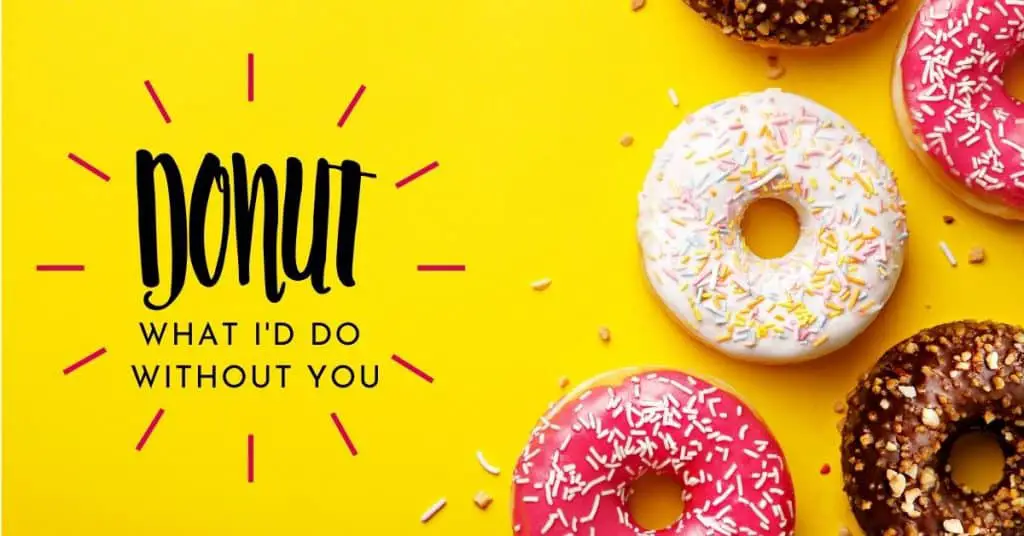 Have I told you reese-ntly you're awesome?
I donut what I'd do without you
I doughn't know what I'd do without you
I'm so fortunate to have you as my teacher (add a fortune cookie)
It's been a tea-rrific year
It's been a treat having you this year
It was a treat to be in your class
Nothing bundt thankful for you
Popping in to say – thanks for being awesome!
Thanks a bundt-ch
Thanks a latte
Thanks for all that you dew (add Mountain Dew)
Thanks for being so sweet
Thanks for feeding my mind this year
Thanks for making me one smart cookie
Thanks for pudding so much effort into teaching
Thanks for pudding up with me
Thanks for quenching my thirst for knowledge
Thanks for your commit-mint to my learning
There's muffin quite like a great teacher
We need s'more teachers like you
We're nuts about you!
We're soda-lighted you were our teacher
You make our classroom pop
You take the cake
You're nacho average teacher
You're one smart cookie
You're soup-er
You're tea-rrific
You're the most pop-ular teacher
Teacher appreciation puns about fruit and vegetables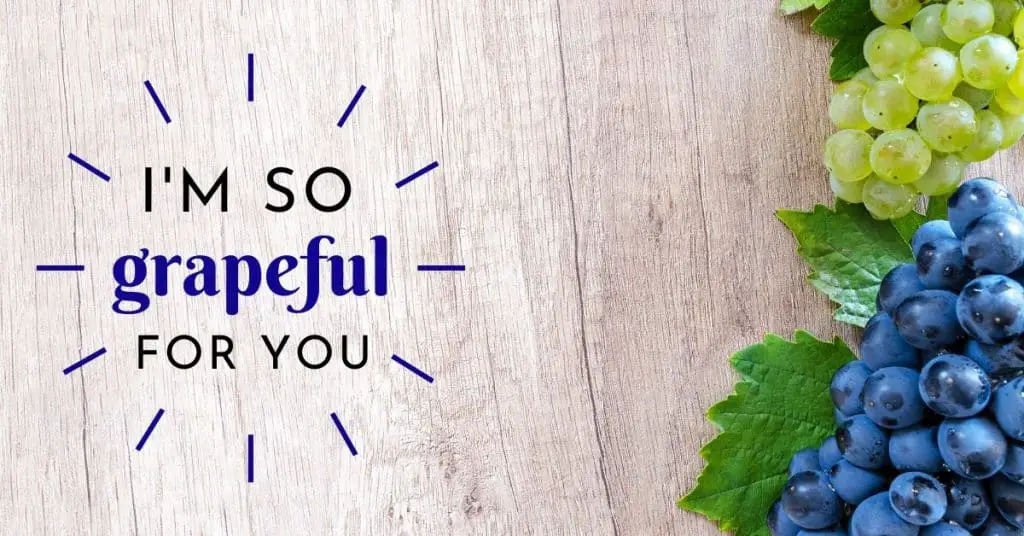 I'm berry lucky to have you as my teacher
I'm so grape-ful for you
Thanks for being our raisin to smile
Thanks for raisin the bar
You're awesome to the core
You're the apple of my eye as far as teachers are concerned
You're the berry best teacher
You're the pear-fect teacher for me
You're one in a melon
You've been a peach this year
Teacher appreciation puns about stationery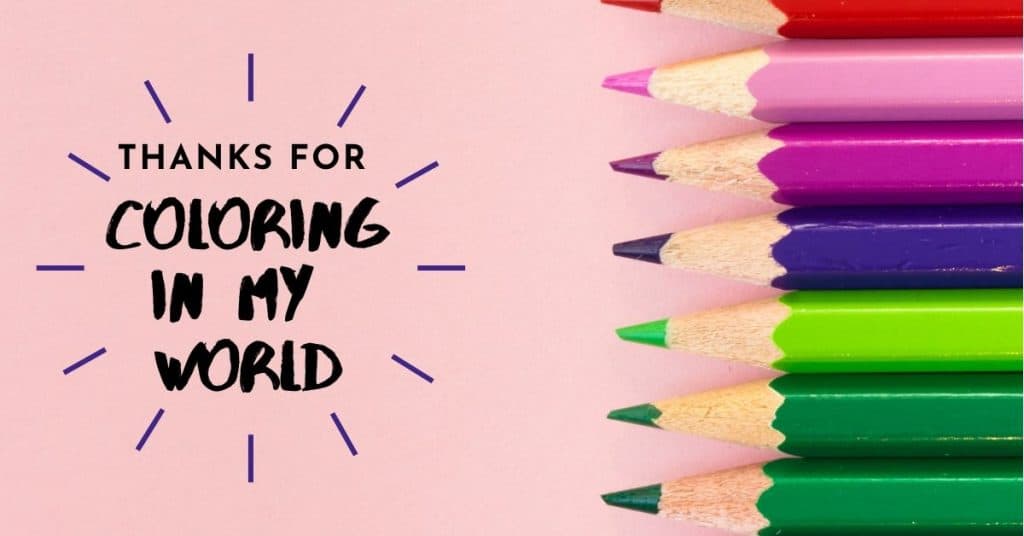 According to my calculations, you're the best!
Having you as a teacher was the highlight of my year
I had a ball this year (add a rubber band ball)
It's been a stu-pen-dous year
Just a note to say thank you! (add notebooks, notepads etc)
My memories of this year will never be erased
Take note! You're amazing (add notebooks, notepads etc)
Teacher, you rule!
Teachers like you are the staple of the profession
Thanks a hole punch
Thanks for coloring in my world
Thanks for being de-pen-dable
Thanks for being re-mark-able (add markers or pens)
Thanks for helping me measure up
Thanks for holding it together (add clips, staplers etc)
Thanks for making me sharp (add Sharpies or pencil sharpeners)
Thanks for pushing me to do my best (add push pins)
Thanks for sticking with me (add glue, tape and / or post its)
The influence of a great teacher can never be erased
This year has been re-mark-able (add markers or pens)
When it comes to great teachers, you wrote the book!
You're a cut above
You're ink-credible
You're the write stuff
You're the write teacher for me
Teacher appreciation puns connected to plants and flowers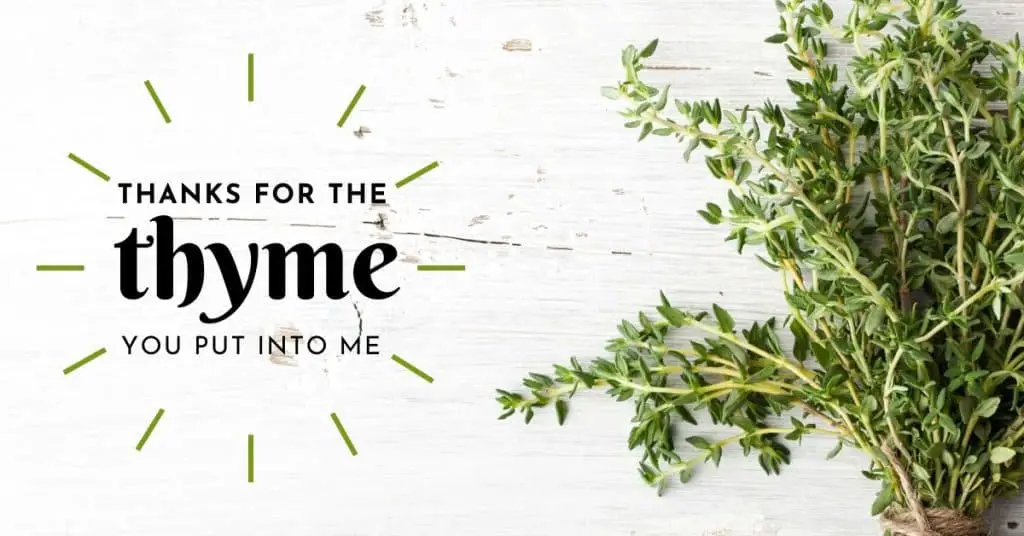 I dig having you as a teacher
Thanks for helping me bloom
Thanks for helping me grow
Thanks for your sage advice
Thank you for the thyme you put into me
Your hard work mint a lot to me
Teacher appreciation puns to use with gift cards
It's been an Amazon year
Thanks for keeping me on Target this year
There's no Sub-stitute for a great teacher like you! (add a Subway gift card)
You're Amazing (add an Amazon gift card)
Your teaching is on Target
Other teacher appreciation puns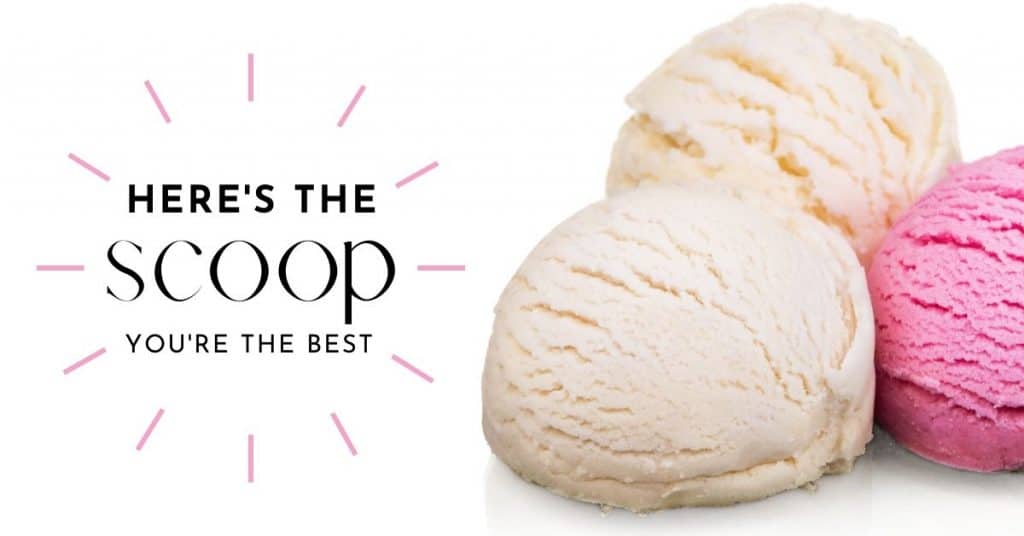 Ad- mitt it – you're the best! (add an oven mitt or mittens, which you can also fill with small items).
Here's the scoop – you're the best teacher out! (add an ice cream scoop)
I couldn't have picked a better teacher (add anything you could pick – fruit, candy etc)
I'm so lucky to have had you as a teacher (add lucky charms, a lucky charm etc)
I'm your biggest fan
Thanks a bunch for everything you do (add a bunch of flowers, grapes etc)
Thanks for a picture perfect year (add a movie voucher, picture frame or voucher for a photo canvas)
Thanks for always putting your best foot forward (add socks, slippers, pedicure)
Thanks for bee-ing a great teacher (add Burt's bees products, beeswax wraps etc)
Thanks for brightening my world (add a candle, torch, lamp or highlighters)
Thanks for helping me sparkle (add glitter, sparkly nail polish etc)
Thanks for making my future bright (add a candle, torch, lamp, or highlighters)
Thanks for lighting my way
We're so grateful for you (add a nutmeg grater, microplane grater etc)
You've been the key to my success (add a key finder, key holder etc)
You might also like: Small Gifts for Teachers
I hope these teacher appreciation puns gave you both a chuckle AND some inspiration!
Share your favorites in the comments – especially if I left any out!
You might also like: