These 31 pencil quotes use the humble pencil to communicate some important ideas about life.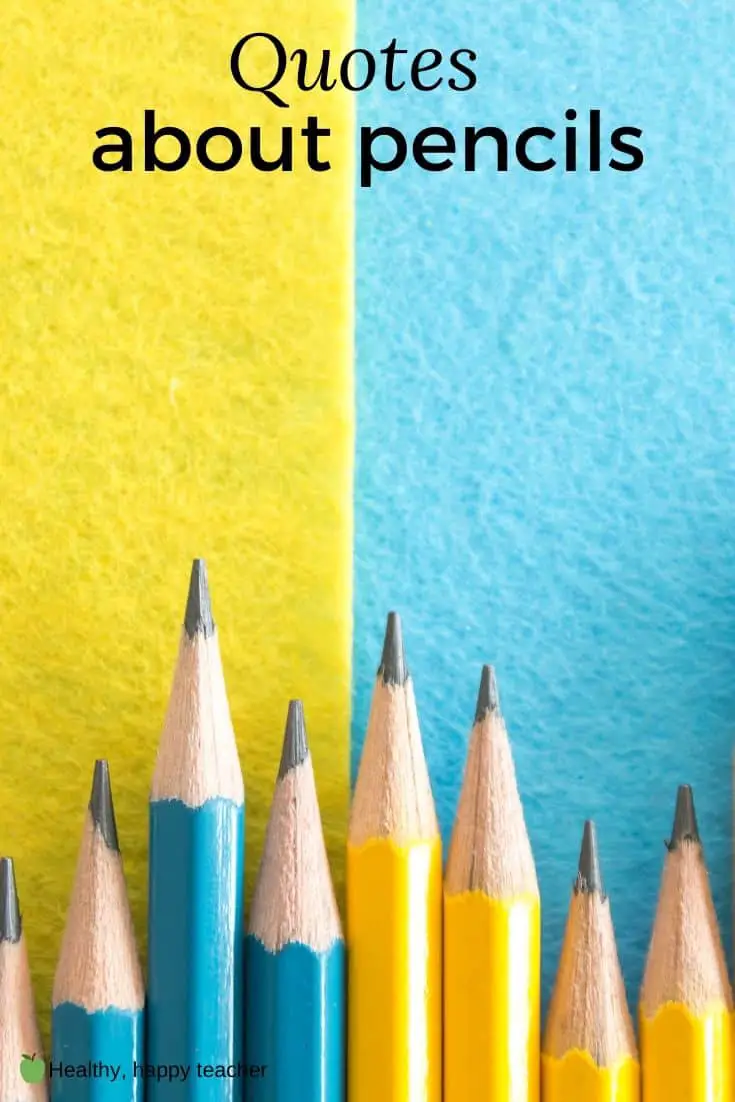 There's something about pencil quotes that appeals to me. It's because the pencil – with its trusty eraser on the end – sums up what I think about life – it's about working hard, fixing your mistakes and trying again. When you start to get a bit dull, sharpen yourself up!
These pencil quotes are also great for students – you can give them a selection to discuss or simply drop one or two into casual classroom conversation.
You might also like: Teacher Quotes for Students
They're great for communicating ideas around growth mindset and also the magic that is inside us, that a pencil, as a metaphor for any tool- helps us to reveal.
(Here's some other growth mindset quotes you might enjoy).
I hope you enjoy them!
Motivational pencils
Looking for motivational pencils to get for the classroom?
Here are the best motivational pencils for students and teachers.
Winnie the Pooh Motivational Pencils
Quotes about pencils
What is in the pencil is greater than what is around it. The talents in you are greater than the environment surrounding you. Your potentials will change your environment. – Israelmore Ayivor
My teacher once told me – "No one is perfect… that is why pencils have erasers." – Mahesh Bhatt
Map out your future – but do it in pencil. The road ahead is as long as you make it. Make it worth the trip. – Jon Bon Jovi
Confidence is a pencil best sharpened with paper. – Kale Burton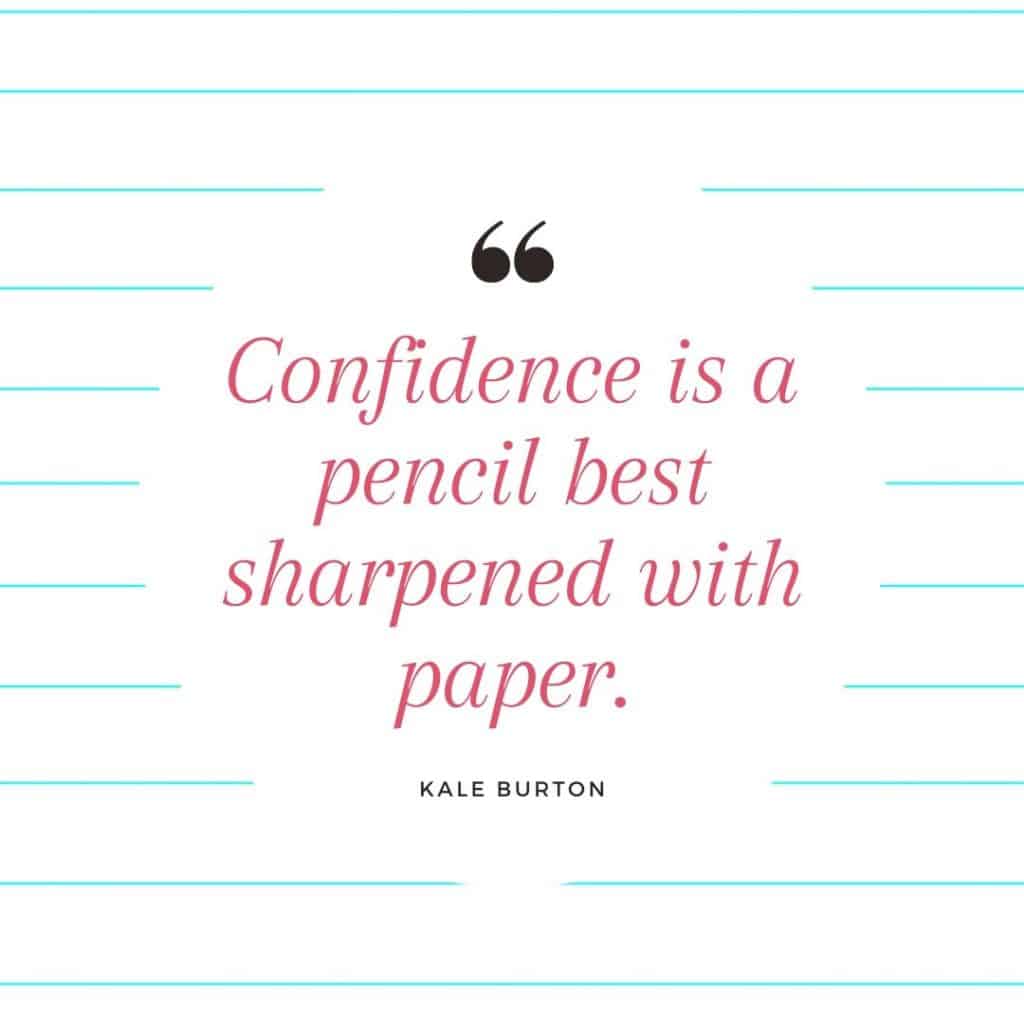 If you know how to use a pencil to draw, you could draw anything. Now apply that to everything in life. – Justin R. Durban
Etch your vision in stone-but sketch your strategy in pencil. – Steven Furtick
When you draw conclusions, you had better have a sharp pencil. – Anthony Hincks.
Don't waste time looking for a better pencil: learn to write better. – Seth Godin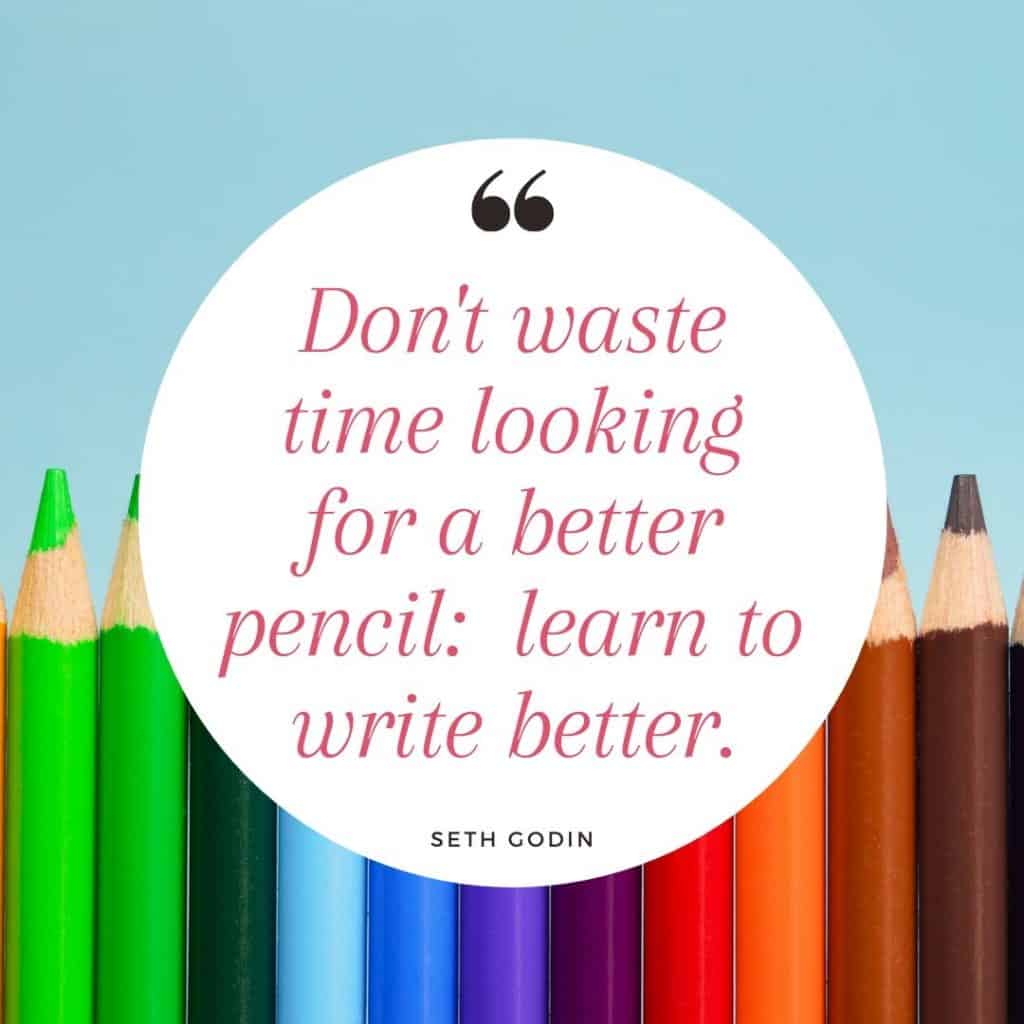 Everyone makes mistakes. That's why there is an eraser on the end of every pencil. – Japanese Proverb
Sharpen your life always; even though it will come to an end like a pencil, we have to keep on writing – Munia Khan
I believe that the combination of pencil and memory creates a kind of practical magic, and magic is dangerous. – Stephen King
Everybody makes mistakes, that's why they put erasers on pencils. – Tommy Lasorda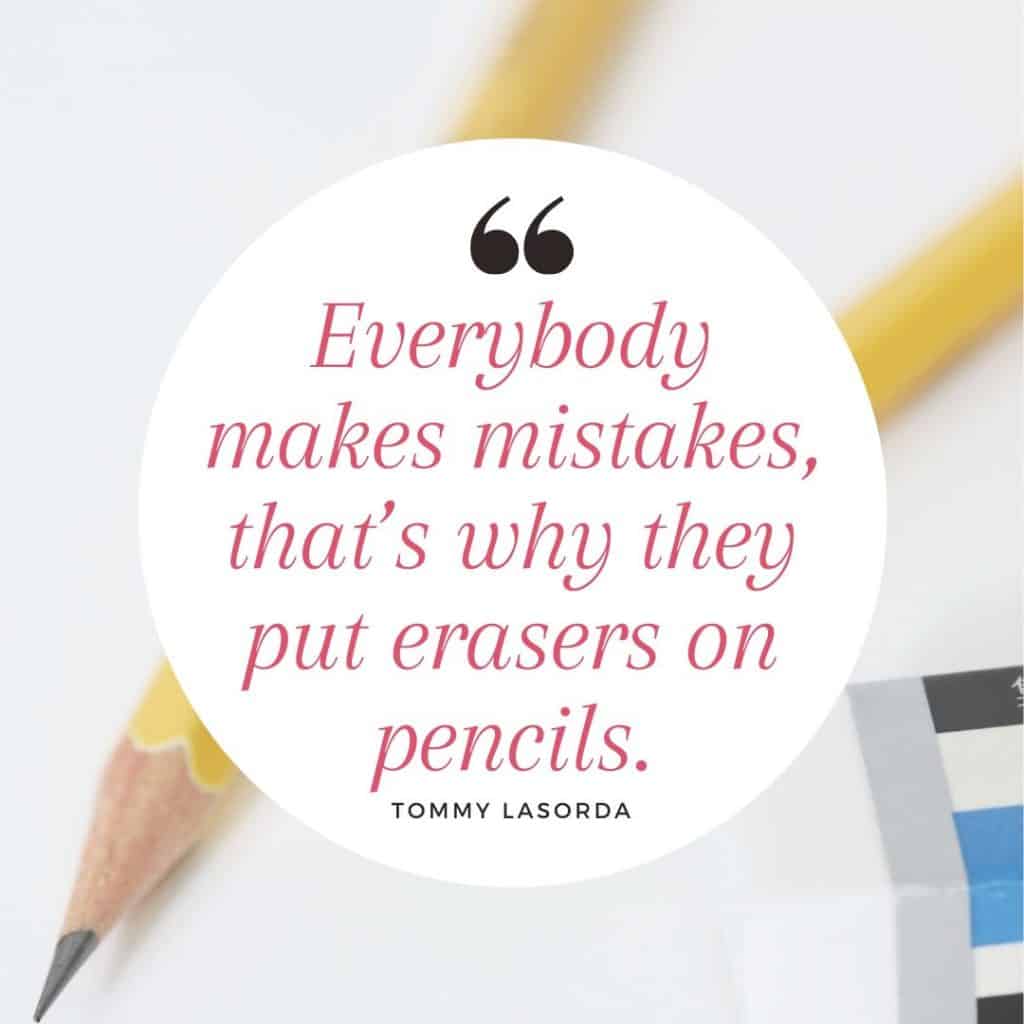 When you write down your ideas you automatically focus your full attention on them. Few if any of us can write one thought and think another at the same time. Thus a pencil and paper make excellent concentration tools. – Michael Leboeuf
Why are pencils equipped with erasers if not to correct mistakes? – Nellie L. McClung
A #2 pencil and a dream can take you anywhere. – Joyce Meyer
Everything I write for the first time is written with a pencil. – Toni Morrison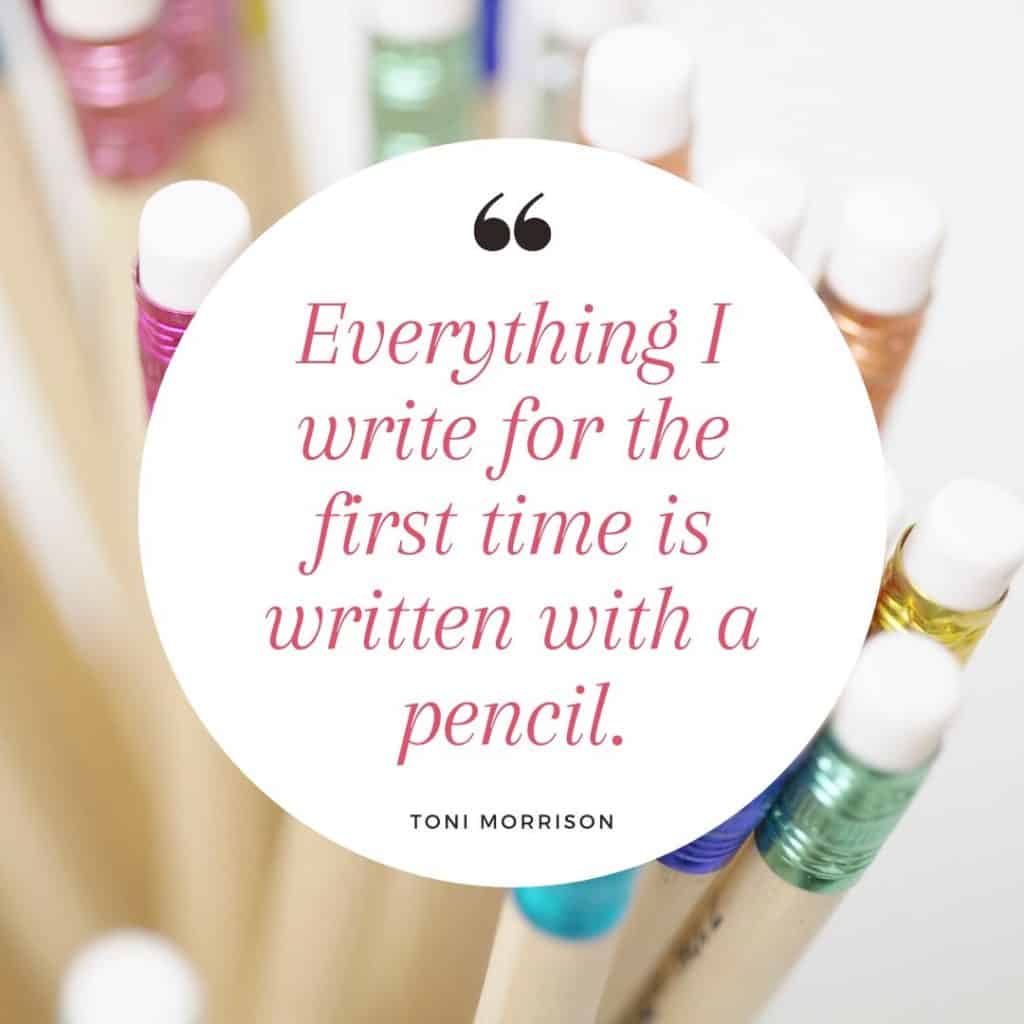 I may not be the strongest guy or the most well armed, but you can put me in a room with a pencil and a piece of paper and I can kill anybody. – John Milius
Write your future in pencil…Be prepared. Plan for the future. But also be ready to pivot if a new opportunity comes your way, or if you discover something that was not part of the master plan– makes your heart sing and your mind buzz with possibilities. – Michele Norris
Isn't it amazing what a pencil can have inside? – Quino
Success is a worn down pencil. – Robert Rauschenberg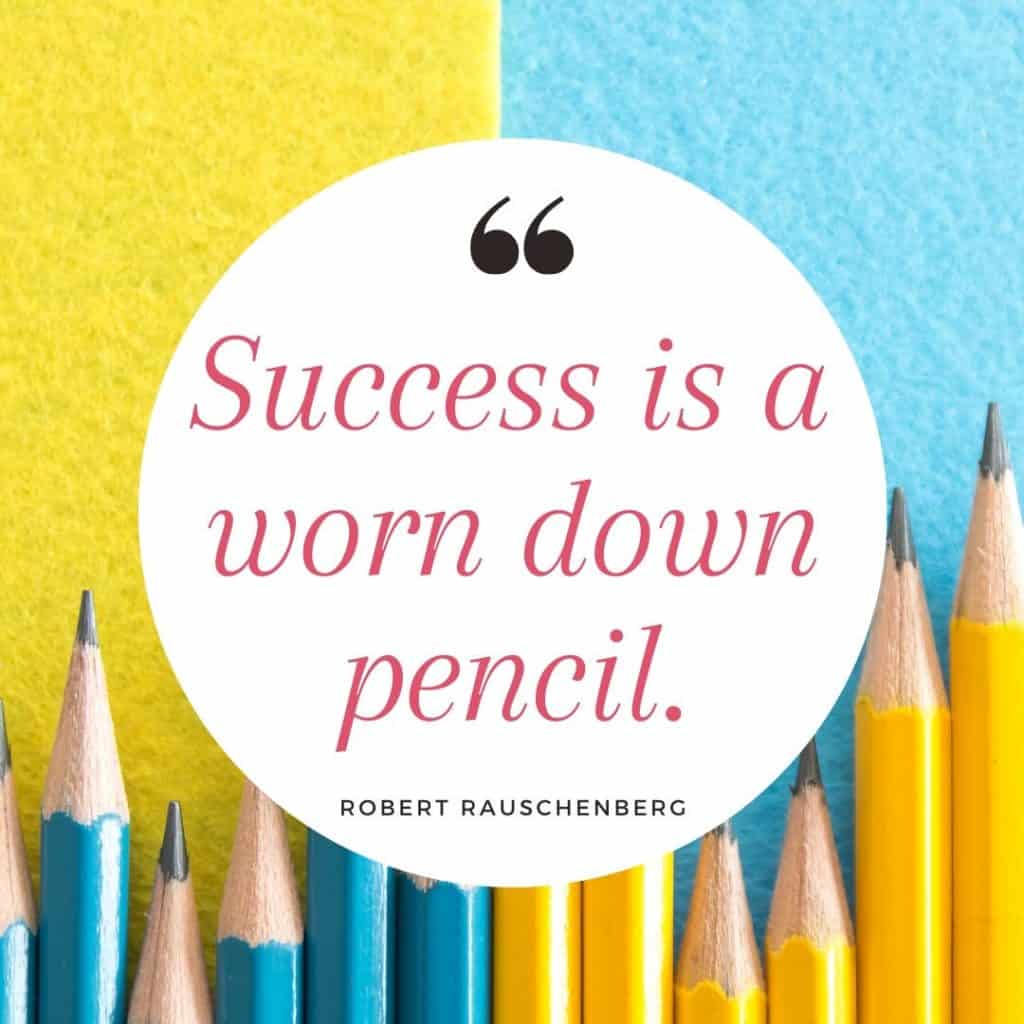 Now I will give you a piece of advice. I will tell you something that I absolutely believe you should do, and if you do not do it you will never be a writer. It is a certain truth. When your pencil is dull, sharpen it. And when your pencil is sharp, use it until it is dull again. – Mary Ruefle
We need to sharpen our focus and live to the point – just like a pencil. – Robin S
Our greatest responsibility is not to be pencils of the past. – Rod Serling
A man provided with paper, pencil, and rubber, and subject to strict discipline, is in effect a universal machine. – Alan Turing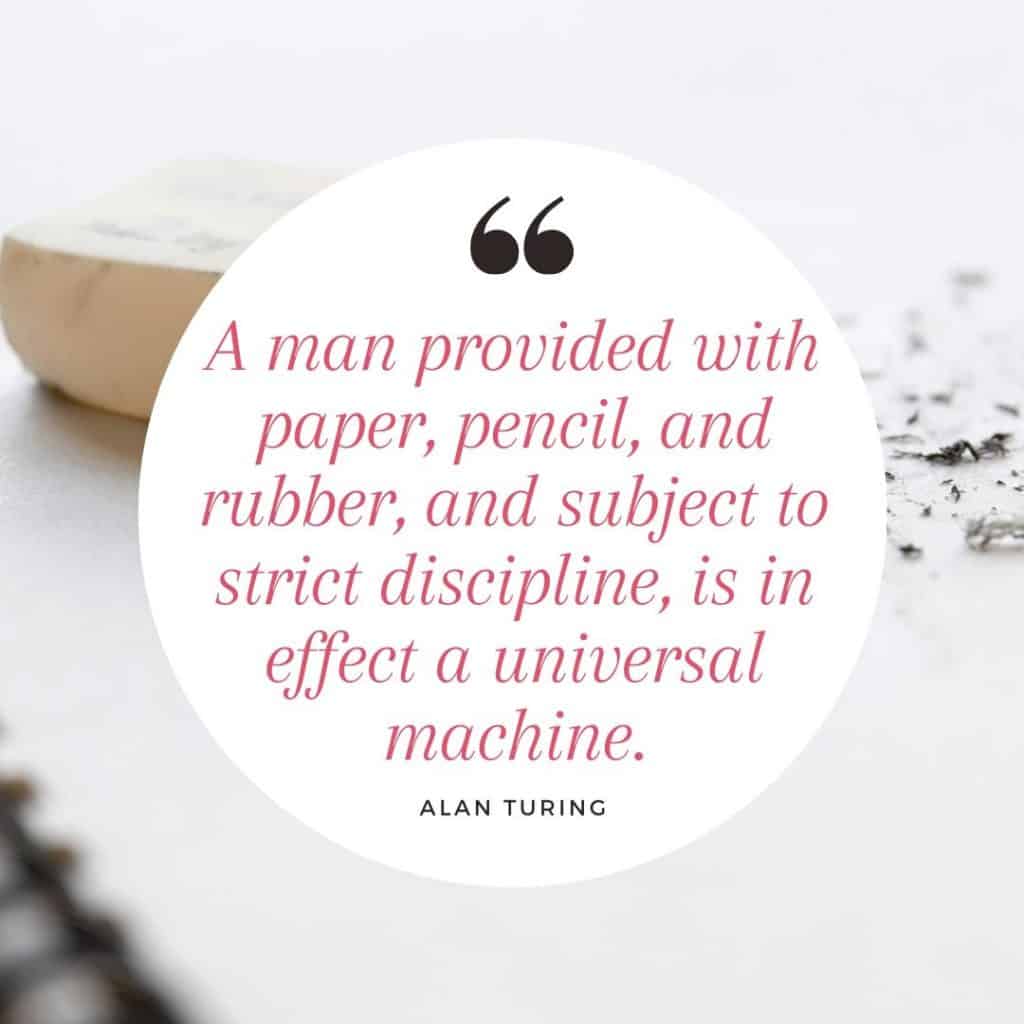 The intellectual is, quite simply, a human being who has a pencil in his or her hand when reading a book. – George Steiner
If you can't be a pencil to write anyone's happiness, then try to be a nice eraser to remove their sadness. – Unknown
In spite of everything I shall rise again: I will take up my pencil, which I have forsaken in my great discouragement, and I will go on with my drawing. – Vincent Van Gogh
A fool is someone whose pencil wears out before its eraser does. – Marilyn Vos Savant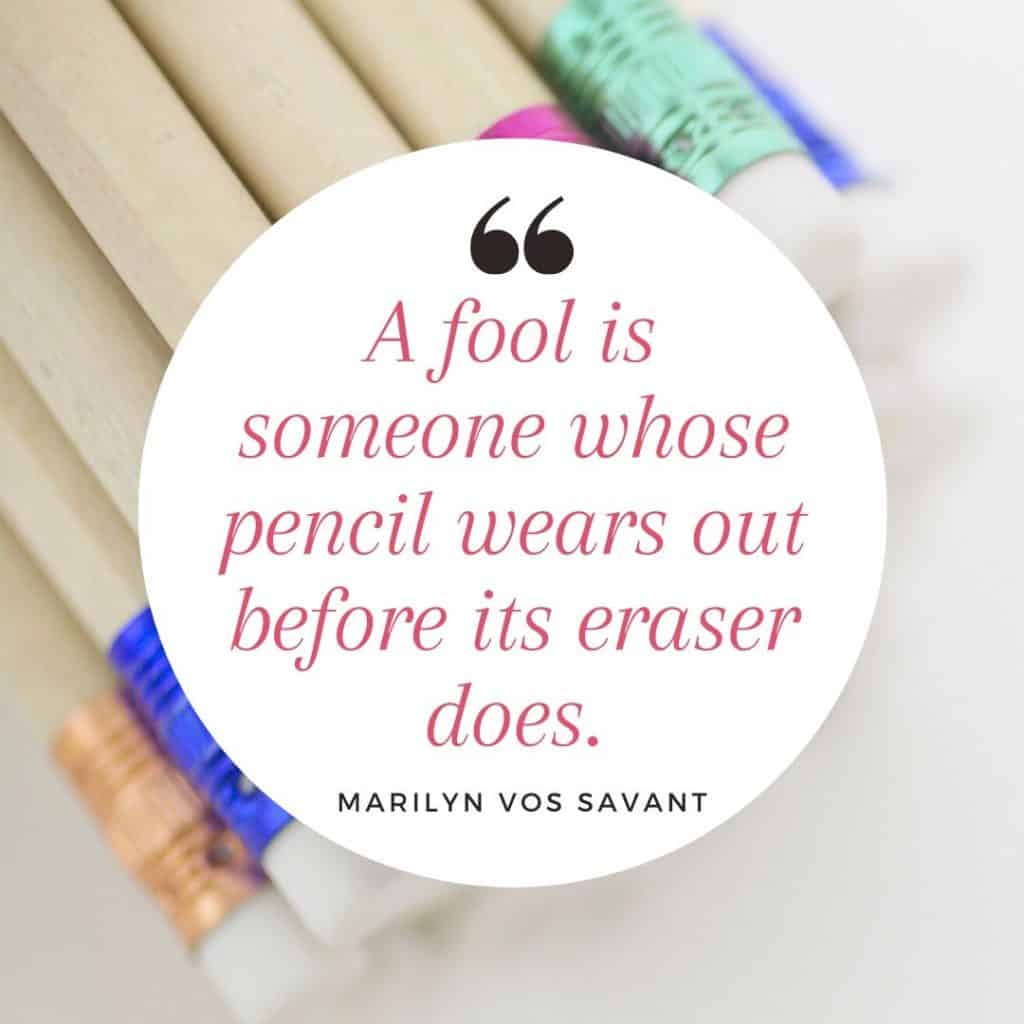 Life is like a painting. Imagine it, hit and try drawing with the pencil of first steps, fill in the colors of happiness, correct the mistakes with eraser of love and forgiveness; thus, one dream project is accomplished. Create such masterpieces just like that. – Vikrmn
My pencil is like a fencer's foil. – Andrew Wyeth
Let us pick up our books and pencils. They are our most powerful weapon. – Malala Yousafzai
You might also like: Teacher Quotes for Every Occasion
Summing up
The humble pencil has spawned many a work of art – and many a quote as well!
These pencil quotes help teach us about life. Which one was your favorite?