These inspirational teacher quotes remind us of everything we love about teaching.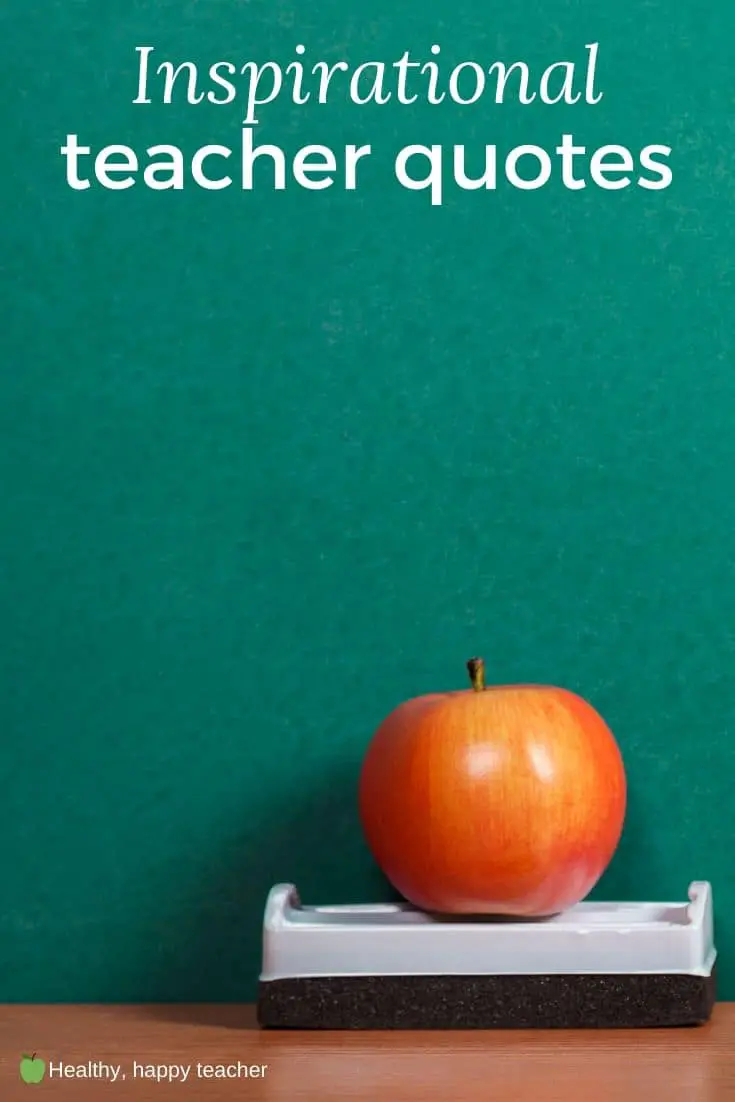 Let's be honest – none of us went into this game for the money.
We did it because we were passionate about learning. We did it because we believed in the power of education. We did it because we knew one teacher has the power to change one future.
You might also like: Quotes About Teachers Changing Lives
Sometimes those things are hard to remember when we're drowning in work, overwhelmed by demands, and demoralized by society's attitudes.
These inspirational quotes help to lift us back to that space where we remember what we're doing this for.
You might also like: Teacher Quotes for Every Occasion
Inspirational quotes for teachers
The best teacher is the one who suggests rather than dogmatizes, and inspires his listener with the wish to teach himself. – Edward Bulwer-Lytton
The job of an educator is to teach students to see vitality in themselves. – Joseph Campbell
The whole art of teaching is only the art of awakening the natural curiosity of the mind for the purpose of satisfying it afterwards. – Anatole France
What an educator does in teaching is to make it possible for the students to become themselves. – Paulo Freire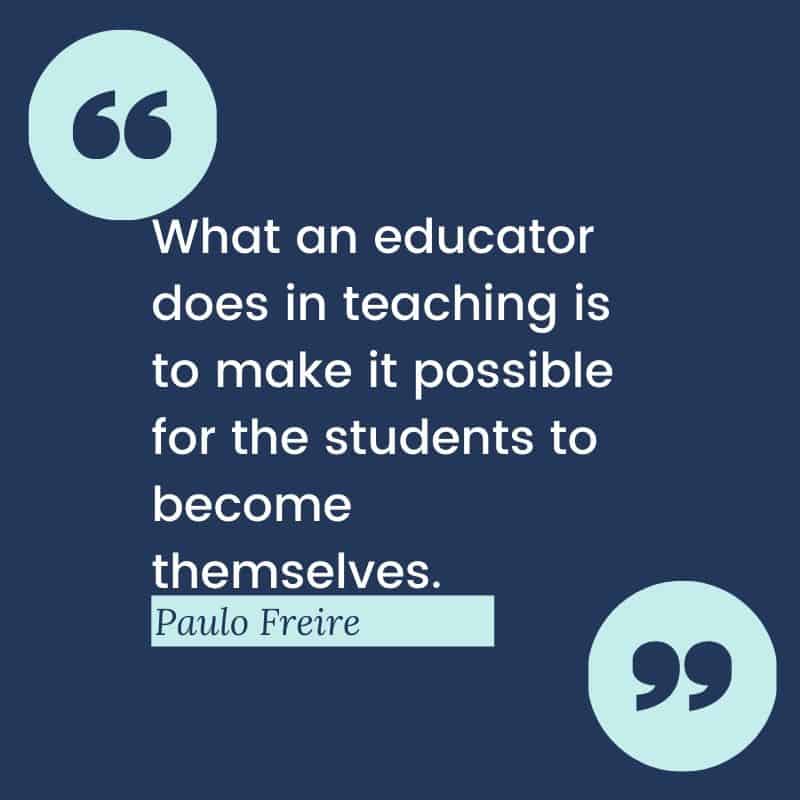 I am not a teacher, but an awakener. – Robert Frost
Proper teaching is recognized with ease. You can know it without fail because it awakens within you that sensation which tells you this is something you have always known. –
Frank Herbert
The object of teaching a child is to enable him to get along without a teacher. – Elbert Hubbard
Great teachers emanate out of knowledge, passion and compassion. –A. P. J. Abdul Kalam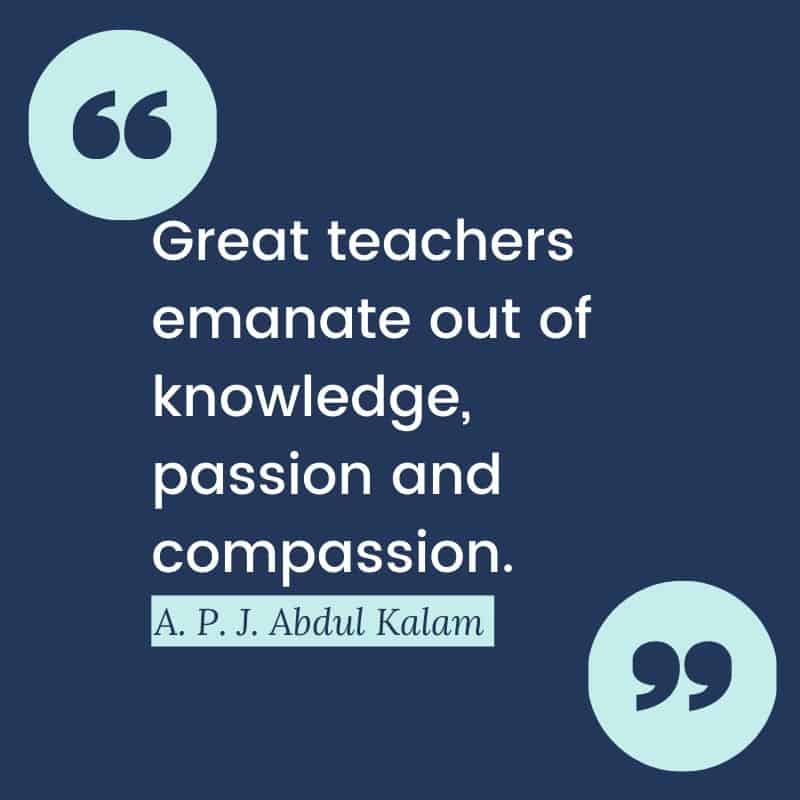 True teachers are those who use themselves as bridges over which they invite their students to cross; then, having facilitated their crossing, joyfully collapse, encouraging them to create their own. – Nikos Kazantzakis
Let us think of education as the means of developing our greatest abilities, because in each of us there is a private hope and dream which, fulfilled, can be translated into benefit for everyone and greater strength of the nation. – John F. Kennedy
Thought flows in terms of stories–stories about events, stories about people, and stories about intentions and achievements. The best teachers are the best story tellers. We learn in the form of stories. – Frank Martin
Share your knowledge. It is a way to achieve immortality. – Dalai Lama XIV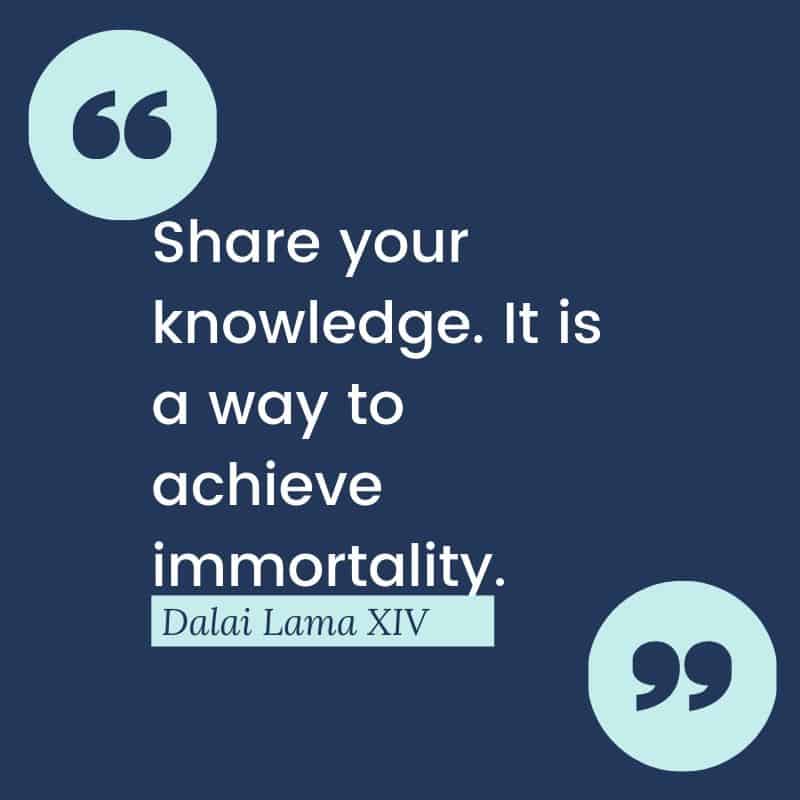 The mind is not a vessel to be filled but a fire to be ignited. – Plutarch
The word "education" comes from the root e from ex, out, and duco, I lead. It means a leading out. To me education is a leading out of what is already there in the pupil's soul. – Muriel Spar
The calling of the teacher. There is no craft more privileged. To awaken in another human being powers, dreams beyond one's own; to induce in others a love for that which one loves; to make of one's inward present their future; that is a threefold adventure like no other. – George Steine
To this end, the greatest asset of a school is the personality of the teacher. – John Strachan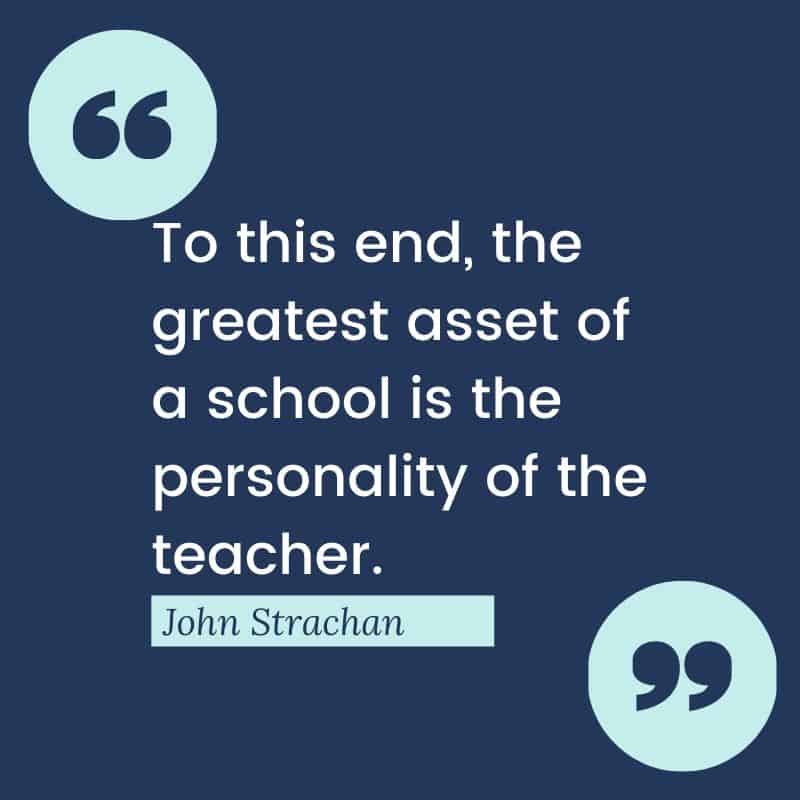 Teaching is an art that can be learned; learning from a teacher is an art that can be learned; anyone who tries–and we all try–can gain a certain competence in teaching; but a real teacher, now—he has a talent.
He has a gift like a fine artist or musician or sculptor. Oh, we think highly of teachers, and of teaching. Teaching is part of loving, you know. – Theodore Sturgeon
Take a minute and think back to your favorite class. Chances are you do not remember
the name of the textbook, the name of computer software, or the order in which the curriculum was taught. What you do remember is the person in charge of that class: the teacher. – Oran Tkatchov
The test of a good teacher is not how many questions he can ask his pupils that they will answer readily, but how many questions he inspires them to ask which he finds it hard to answer. – Alice Wellington Rollins
Education is the key to unlock the golden door of freedom. – George Washington Carver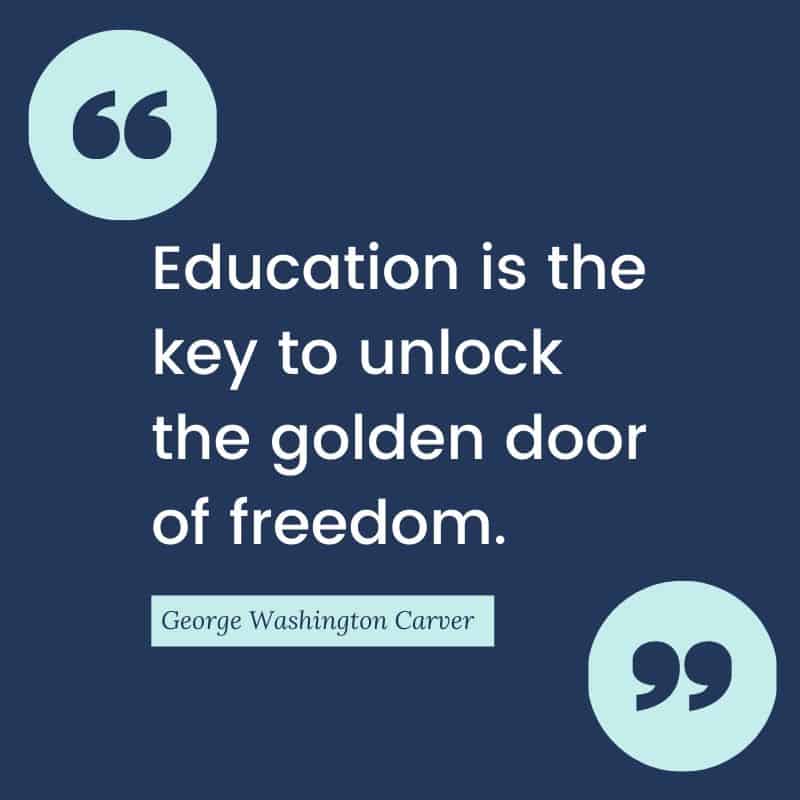 Teaching is a tough job but it can also be fun and rewarding.
And let's not forget, incredibly important.
You might also like: Quotes on the Importance of Education
These inspirational teacher quotes boost and energize us when we need it most!