Want to show a teacher some appreciation? How about having a shared breakfast, featuring some of these teacher appreciation breakfast ideas!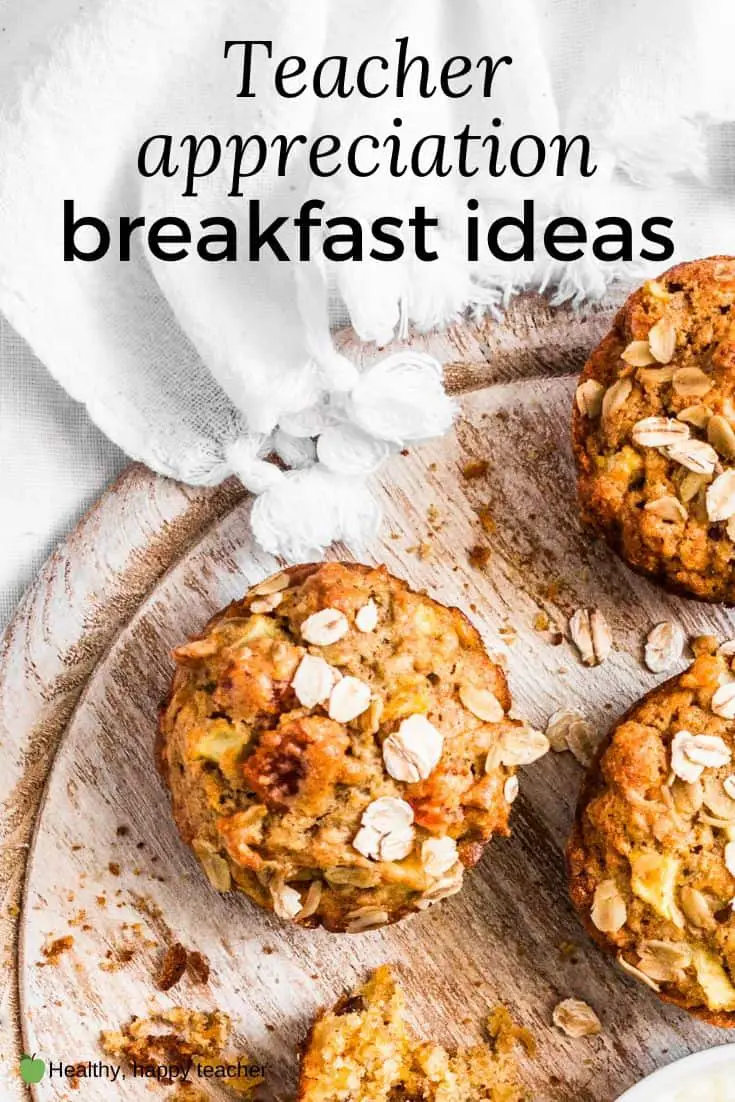 Teacher appreciation week lays down the challenge to show how much you appreciate your staff / colleagues / teachers who help grow your children.
You might also like: Teacher Appreciation Quotes
In my 20 years of teaching, I can say there's one thing that is guaranteed to put staff into a good mood and that's food.
Make that food breakfast and you're getting your day off to a great start!
But what to make for your teacher appreciation breakfast is the question.
Here's 30 teacher appreciation breakfast ideas so you can ditch that guesswork – why not get together with a group and take one recipe each?
You'll find:
savory breakfast ideas
sweet breakfast ideas
grab and go breakfast ideas
Teachers will definitely appreciate the effort you go to with these delicious teacher breakfast ideas.
Teacher appreciation breakfast ideas
These teacher appreciation week breakfast ideas will be much appreciated by the teachers in your life!