Looking for a pantry meal that you can whip up in your Instant Pot? These Instant Pot pantry recipes require only basic ingredients, and thanks to your pressure cooker, make a fast and tasty dinner.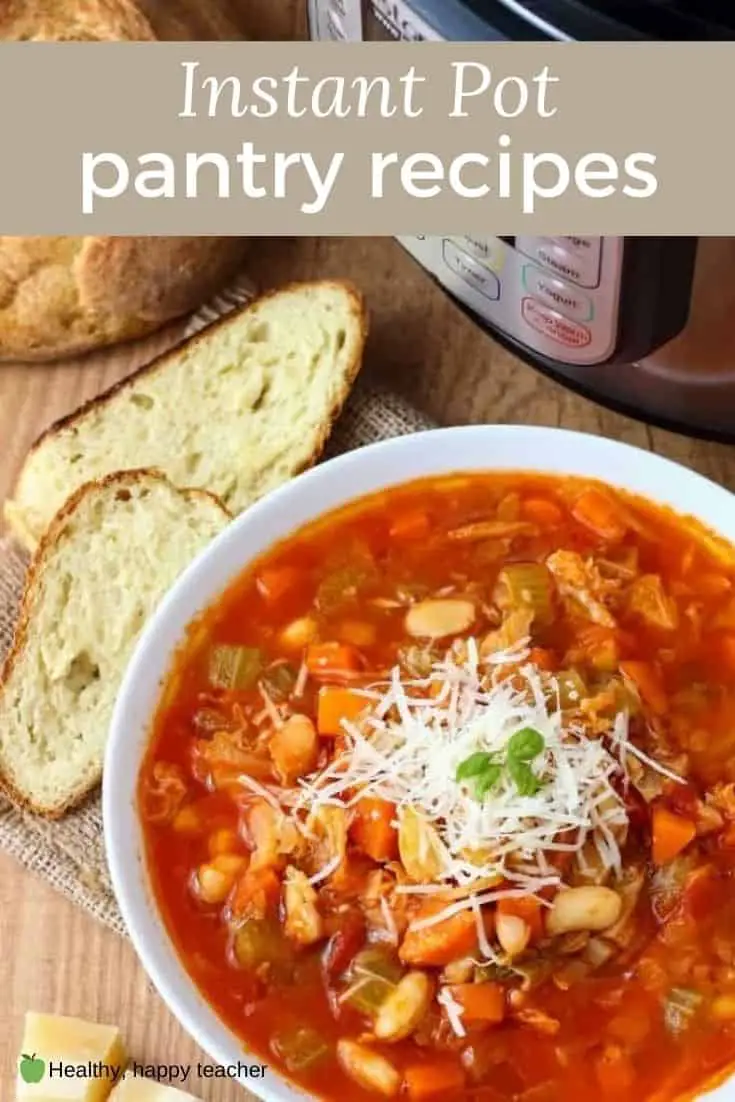 If you've ever got home from work, gone into your pantry and stared blankly at the shelves, wondering what you could possibly make without going to the store, then you are not alone.
And maybe, while you're looking at those shelves, you're also looking at your Instant Pot, hoping that you might be able to magic up these pantry staples into something that can also be made quickly.
Of course, there's also the requirement that it tastes good.
Luckily these Instant Pot pantry recipes give you what you need.
Happy eating!
Instant Pot pantry meals
Here's 15 simple Instant Pot pantry recipes - perfect for when you need to use pantry staples for your evening meal AND you're in a hurry!
These pantry recipes that you can make in the Instant Pot give you plenty of choice for the next time you're staring at the shelves wondering what you're going to make for dinner!
You might also enjoy: