If you're considering applying to colleges in the new year, then there's a good chance you're worried about your Grade Point Average (GPA).
After all, a student needs to show that they have done well in school to get into the top college programs, and a high GPA can be a good indication of that.
What counts as a good GPA, though? Does it have to be a 4.0? Or is a 3.5 GPA good enough?
In this article, we'll learn more about GPAs and explore whether that 3.5 can still get students into their preferred college program.
---
What Is a 3.5 GPA?
Generally, a GPA represents a student's average grade across all classes. Since grades are typically expressed as letters or percentages, each point on the GPA scale corresponds with a numeric and letter grade.
To get a better idea of where a 3.5 GPA falls, take a look at the table below:
| | | |
| --- | --- | --- |
| Letter Grade | Numeric Grade | GPA |
| A+ | 97-100 | 4.0 |
| A | 93-96 | 4.0 |
| A- | 90-92 | 3.7 |
| B+ | 87-89 | 3.3 |
| B | 83-86 | 3.0 |
| B- | 80-82 | 2.7 |
| C+ | 77-79 | 2.3 |
| C | 73-76 | 2.0 |
| C- | 70-72 | 1.7 |
| D+ | 67-69 | 1.3 |
| D | 65-66 | 1.0 |
| F | <65 | 0.0 |
According to the table, a 3.5 GPA falls between 87 and 92, or a B+ and an A-.
---
What is the Average High School GPA?
If a 3.5 GPA puts a student between a B+ and an A-, how does that compare with the US average?
According to the 2019 National Assessment of Educational Progress (NAEP) High School Transcript Study (HSTS), the national average for the United States was about 3.1, or a B.
This means that a student with a 3.5 is above average, so they would appear to have a leg up over their peers in the highly competitive college admission process. But is it enough to get into a decent college program?
---
How Much Does GPA Matter to Colleges?
Since it is a good indication of a student's academic record and how well they do in class, most colleges find GPAs quite valuable. However, the value placed on a student's GPA largely depends on the college and its admissions committee.
For example, a 4.0 GPA would practically guarantee admission for a student applying to a state college.
But in the case of an Ivy League school or other highly competitive schools and programs, a 4.0 GPA might be the bare minimum GPA requirement for applicants.
Students would need to show what else they can bring to the table to stand out from their peers.
---
What Other Factors Do Colleges Look at During the Admissions Process?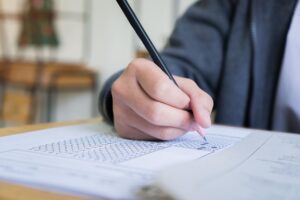 While GPA is important, there are other factors that colleges take into consideration during the college admissions process. These typically include:
Standardized test scores. The Scholastic Assessment Test (SAT) and American College Test (ACT) are good examples. Some colleges may consider a high standardized test score to balance a lower GPA.
Letters of recommendation. This can give committees a better idea of an applicant's character, skills, and personal history.
Personal statement or essay: Colleges may request a personal statement or essay to understand a student's academic abilities, career goals, and personality.
Extracurricular activities. Clubs, sports, and volunteer work can boost a student's college application by showcasing a student's involvement in their community.
---
How Can a Student Improve a 3.5 GPA?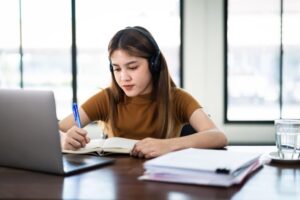 If it seems like 3.5 just won't cut it for a particular school or program, then there are some things a student can do to try and improve their overall GPA.
Take the right classes. While a student may be tempted to load up on challenging courses to get into their program of choice, this could backfire. Their GPA may slip under pressure. Unless these difficult classes are required, it's best to stick to ones that they're better suited for.
Ask for help from teachers. Teachers typically want their students to succeed and are great resources. A student should feel free to ask about complex concepts, extra credit activities, and perhaps even rounding up grades where applicable (see how to ask a teacher to round up a grade here).
Study, study, study. If a student wants to raise their GPA, then one of the best things they can do is study. By putting in study time every night, a student may be better equipped to learn and retain the concepts learned in class. This can lead to higher test and assignment scores and overall GPA.
---
So, Is a 3.5 GPA Good?
While it is certainly above average, the answer to this question depends on the student's prospective college and program.
As mentioned above, getting into a state school with a decent GPA is much easier than an Ivy League or other highly competitive program. However, if a student has a lot going for them when it comes to various factors, that 3.5 GPA score may be enough for admissions officers.
High standardized test scores, glowing letters of recommendation, well-written and touching personal essays, and significant success in extracurricular activities can go a long way with some admissions committees. But again, this depends on the situation.
The best thing a student can do is look into the GPA requirement and other eligibility requirements for their top schools and programs and go from there.
---
Final Thoughts
A 3.5 GPA is undoubtedly better than average, but whether it is considered a good GPA depends on the student's prospective college and program.
A 3.5 may be more than enough to get into a non-competitive state school, but a student may not even be considered for an Ivy League or other competitive spot with anything less than a 4.0.
Fortunately, it is possible to raise a student's GPA and get them into their desired college program with some time and hard work.