You may wonder about double majors if you're a high school or current college student with multiple interests. After all, two majors are better than one, right?
However, many questions come into play when considering a double major. Such as, is a double major worth it? What does it involve, exactly? And, perhaps most importantly, how hard is it to double major?
This article will answer these questions and more as we discuss double majors.
---
What is a Double Major?
When you double major, you simultaneously fulfill the requirements of two different majors. However, they typically must be in a single degree program.
For example, if you were to pursue a psychology and criminal justice double major, you'd likely earn one BA degree with a specialization in each field.
---
How is a Double Major Different From a Dual Degree?
While some may use the terms interchangeably, a double major and a dual degree are not the same.
Unlike a double major, where you study two subjects and end up with one degree, a dual degree results in precisely what it sounds like – two degrees.
To complete a dual degree, or a double degree as it is sometimes called, you must fulfill the requirements for two different subjects in two different schools at your college. For example, if you studied psychology and biology in a dual degree program, you'd have a Bachelor of Arts in Psychology and a Bachelor of Science in Biology.
What's interesting about a dual degree is that it doesn't just apply to bachelor-level degrees. Some choose to pursue a dual degree to cut down on the time it takes to obtain their bachelor's and master's degrees. If an undergraduate student chooses this route, they can get both degrees in 5 years instead of the typical 6.
Besides the number of degrees you end up with, there is another major difference between double majoring and a dual degree: the amount of work.
Since double majors fall within the same school, they tend to have overlapping core courses. This isn't usually the case with dual degree programs, as you often study two unrelated fields.
Therefore, you may end up with a more significant or challenging course load with a dual degree than a double major.
---
How Hard is it to Double Major?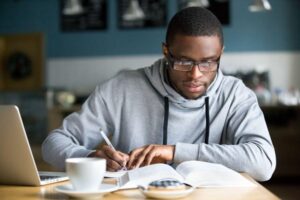 It may be less work to achieve a double major than a dual degree, but that doesn't mean it's a walk in the park.
Unlike a single major, you'll need to be much more careful when choosing your courses and planning your schedule each semester when you add an additional major. It also may be more difficult, as you'll likely need to replace easier electives with more challenging core courses.
Finally, if your majors are unrelated, you may have issues managing everything properly. Let's take a closer look at the reasons why double majoring is no walk in the park.
You May End Up Needing Extra Classes
This is one of the biggest challenges many students face when pursuing multiple majors, especially if they're not set on their majors upon entering college.
Many students manage a double major by filling their electives for one subject with core courses from another and vice versa. So, if you don't declare your second major early in your college career, you may have already used those elective spots for unrelated courses.
You will therefore need to take extra courses to complete the requirements of your second major.
This could mean spending your summers studying, attending an extra school year, or taking an additional course each semester. No matter which way you do it, though, it will end up costing you extra time and money in the end.
That's why if you're thinking of pursuing a double major, it's best to plan ahead, if possible.
Core Courses Are Often More Difficult Than Typical Electives
Many students use their elective spots for introductory courses to subjects they may find interesting or fun. They can help lighten your workload and provide a break from a degree program's more serious core courses. Easier electives can even give a boost to your GPA!
However, when you're looking to double major, you'll need to replace those electives with the core courses from your second major if you want to graduate on time.
Since they are integral to your degree program, these core courses may require more work and are often harder to pass. Because of this, you may have difficulty keeping up a high GPA. This can make getting into a good master's program or career more challenging, so it may be something to consider.
Managing Two Majors Can Be a Challenge
College is a busy time for students, even with just one major.
Not only do you need to choose and attend the right classes and complete all the required work, but you still need to find the time for everything else. Socializing, engaging in hobbies, and volunteering are often crucial to students and their majors.
If you add in the extra challenges that already come from pursuing a double major, some students may be overwhelmed by all their responsibilities.
---
Is a Double Major Worth it?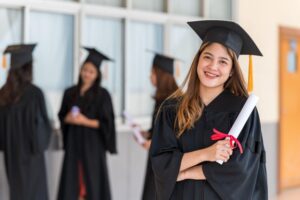 After considering all the extra challenges, you may wonder: is double majoring worth the extra time, effort, and, often, stress? Well, that depends on the individual.
Students often decide to double major when they want to:
Stand out in a competitive job market
Apply for jobs in various fields
Take advantage of networking opportunities
Simply pursue their love of learning
If any or all of these sound like you, then yes, a double major may be worth it.
---
Final Thoughts
While pursuing a double major can be difficult, it isn't impossible with careful planning and the help of an academic advisor.
As long as you are willing to put in the extra time and effort, there's no reason that you shouldn't be able to achieve your goals and graduate on time. Besides, if you're passionate about your majors, it may not even seem like that much extra work!