If you've ever attended a college graduation ceremony, you've likely noticed that some students will receive additional titles with their degrees.
These titles are known as Latin honors and are cum laude, which translates to "with honors," magna cum laude, which translates to "with high honors," and summa cum laude, which translates to "with highest honors." These titles are awarded to students who graduate with a high GPA.
But can you graduate with a masters degree with Latin honors? Typically, most graduate programs don't reward honors to graduate students.
Latin honors are usually only given with undergraduate and Juris doctor degrees. However, graduate degrees are sometimes awarded the add-on "with distinction," though not all universities do this.
Today at Happy Healthy Teacher, we wanted to explore these distinctions, the history of university honors, how universities decide to give out these awards, and more.
---
Distinctions That Come with Graduate Degrees
Generally speaking, most graduate school courses in the United States will only pass students with a grade point average above 3.0. Because of this, handing out honors titles with these degrees may be redundant, as most students who graduate will do so with a high cumulative grade point average.
When a degree "with distinction" is given, it is usually due to the quality of a student's dissertation–not the grades they might've gotten.
However, some top schools do hand out distinctions with their graduate degrees based on GPA, though these are somewhat rare. Notably, Yale does not have any awards whatsoever for graduate students.
Most Ivy League schools that give out distinctions to graduate students might only have them available for particular fields of study. For example, it's more common to see master's of business administration programs have distinctions available for graduating classes.
Below, we've listed how some MBA programs hand out awards.
---
How Top Schools Award Honors to Recipients of MBAs
While Latin honors are not awarded to graduate students, some top schools have developed their own honors titles to give to distinguished graduates of their MBA programs.
Harvard Business School: The top 5% of the graduating class are classified as Baker Scholars.
UPenn Wharton: The top 5% of the graduating class are known as Palmer Scholars.
Stanford GSB: Top 10% of graduates with an MBA receive the title of Arjay Miller Scholar.
Dartmouth: The top 5% of the graduating class are classified as Edward Tuck Scholars.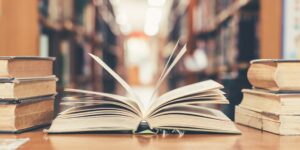 ---
Is Receiving a Graduate Degree with Distinction Important?
Graduating with a master's degree with distinctions will usually only be important if you're pursuing a Ph.D. after your master's degree. It can help your application to a Ph.D. program look a bit more distinguished when compared to other applicants.
However, most employers will likely not be comparing similar GPA numbers. Two job candidates who both have a diploma from an MBA program and are competing for the same position will probably be compared on other aspects, such as their dissertations, communication skills, and other factors that could play a role in the workplace.
---
Does It Matter If You Graduate With Honors?
While it's undoubtedly a gratifying feeling to know that you graduated with the highest percentile of students, does it matter to employers if you received your undergraduate degree cum laude?
According to one study from the University of Illinois conducted in 2018, graduating with honors "provides an economic return in the labor market, but this benefit only persists for two years." The study also found that this positive effect only came into play if students graduated from specific institutions, meaning that graduating with honors might not matter to employers if you graduated from an unknown university.
---
When Did Universities Start Awarding Degrees With Honors?
Harvard University is the oldest university in North America and was also the first to start awarding Latin honors with degrees in 1869.
At first, cum laude and summa cum laude were the only Latin honors given with degrees. However, beginning in 1880, the university started awarding magna cum laude. Soon after, other universities began following suit.
Latin honors were an easy way to award students who had achieved a high degree of academic success during their time at university, and it gave those who wished to pursue a career in academia a sort of badge that demonstrated their commitment to learning. It was also an easier way for universities to bestow academic honors on students who performed well.
Before the Latin honors were handed out, many universities would use a detailed ranking system that individually rated the performance of individuals. This was a much more tedious process, requiring staff members to rank hundreds of students against one another and minutely comb over individual assignments, participation rates, and other data sets. Dividing graduating classes into distinct groups allowed for a much easier ranking process.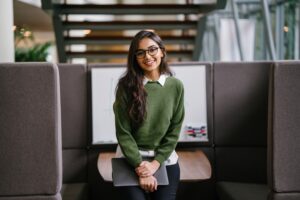 ---
Do Universities in Other Countries Give Latin Honors With Their Degrees?
The United States is one of many countries where universities use Latin honors. Other countries that use this system include Indonesia, the Dominican Republic, and the Philippines.
However, most Western countries use something different: the British undergraduate degree classification system. This system is similar to Latin honors but has a few key differences. It awards an honors degree based upon a weighted average mark determined based on all the work an individual has completed. Countries that use this system instead of Latin honors include Canada, Australia, Nepal, Hong Kong, and India.
---
Criticisms of Latin Honors
Academics have criticized the Latin Honors system for several reasons.
A notable 2011 editorial from the Crimson, Harvard's student newspaper, wrote about how Latin honors encourage students only to achieve the highest grade possible and not pursue intellectual exploration. The author argued that the Latin honors system simply rewarded students on their ability to regurgitate information or please individual professors to achieve a high numerical score.
This argument has been used to criticize the use of a grading system and is a reason why some schools and universities have dispensed with grading systems of any kind. However, this argument seemed to fall on deaf ears of those in charge at Harvard, as the university has continued to use the Latin honors system.
In 2019, the Chicago Maroon (the University of Chicago's student newspaper) published another takedown of Latin honors, arguing that the system discouraged students from pursuing academic curiosities and extracurricular pursuits outside their major or field of study. The piece also argues that to bolster one's GPA, the Latin honors system encourages students to take easier classes that might not serve them in the long run.
The author goes on to say that by only awarding students who achieved a minimum GPA or higher, the school was effectively telling students that broadening their education was a fruitless endeavor that would only "exacerbate stress culture" at "a school already notorious for overworking its students."
---
How Important Are These Awards?
While it can seem intimidating to go through university expecting to earn a degree with honors, the truth is that most studies show they don't have much of an impact on your career.
Usually, as long as you earn a degree, you've been successful at college.
Ultimately, you should only concern yourself with earning a Latin honor if you know that you're an undergraduate student and planning to try for a master's degree or Ph.D. program. If you are, it will be worth getting that degree with honors.
However, if you're just pursuing an undergraduate degree, you probably shouldn't worry about it. While the study we mentioned earlier showed that having a degree with Latin honors can make a difference, that's only for the first two years of employment. After that, employees were evaluated purely on performance and experience.